Discussion Starter
·
#1
·
Hi all, this is my first topic created, and since I myself love to follow posts of people showing pictures of what they have done to their beloved RS's, I thought I would post mine here.
We moved to a house last year so I had the luck of having the RS in the garage the whole winter so I could give it some tender love.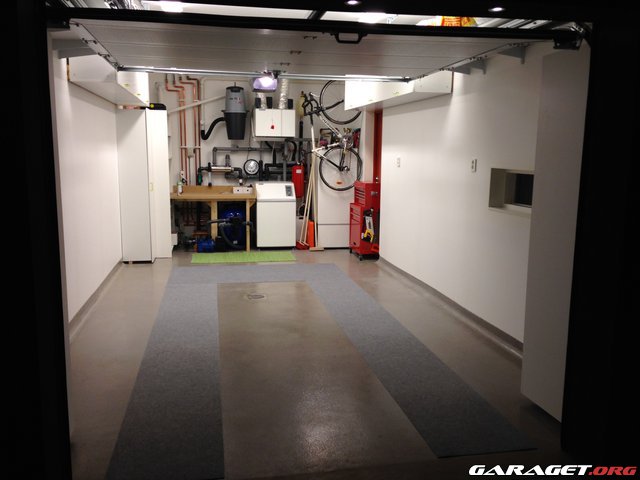 Finally got a garage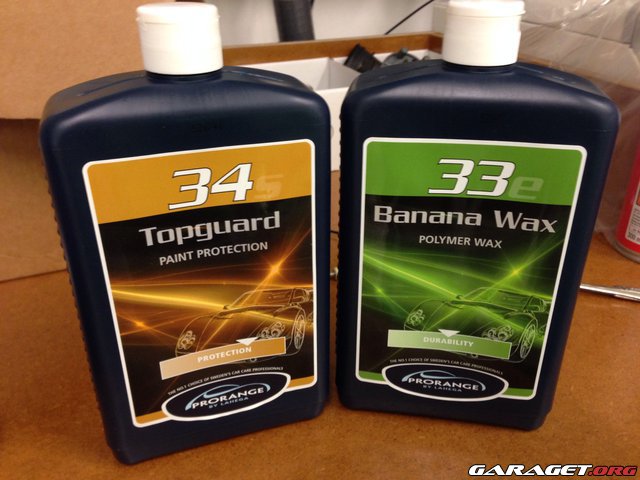 Washed and clayed it before putting it in the garage. Started off with a coat sealant 34 and then banana wax. Lahega is a known brand over here, but you might not have heard of it?!
Gave the front net a couple of extra coats of clear coat laquer. Thinking ahead since I already changed it once due to rust.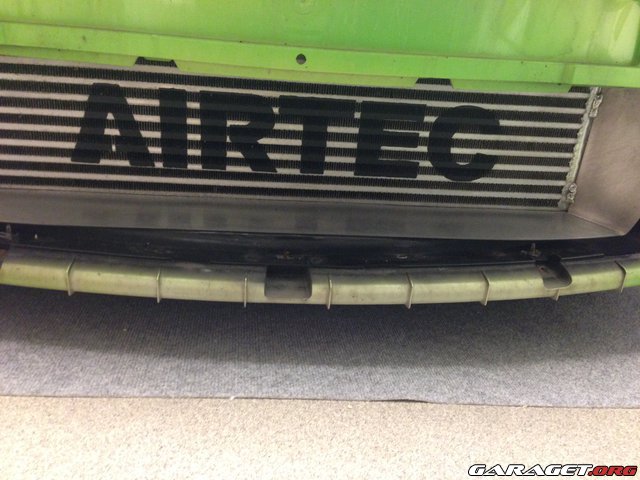 Cleaned and painted the intercooler again. Used a steady hand and a brush.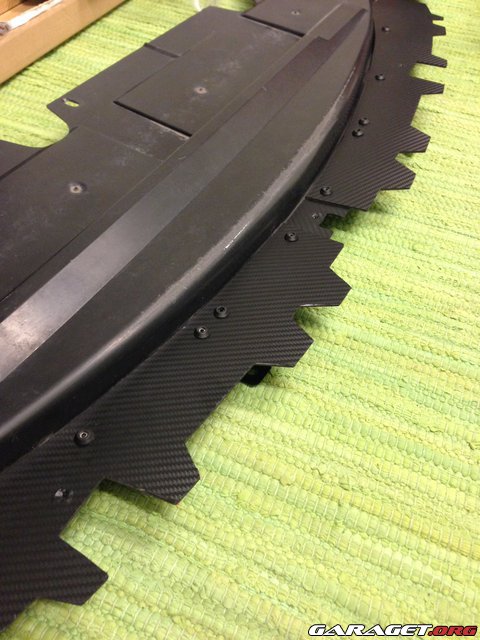 New rivets and some kevlar vinyl on the visible parts of the undertray.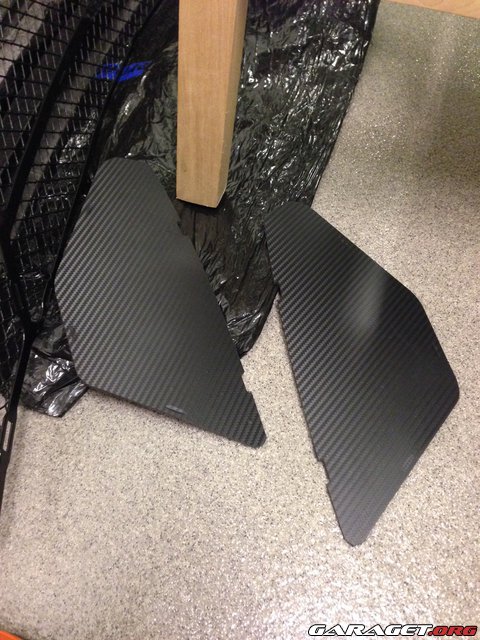 Put some kevlar vinyl on the side parts behind the front net.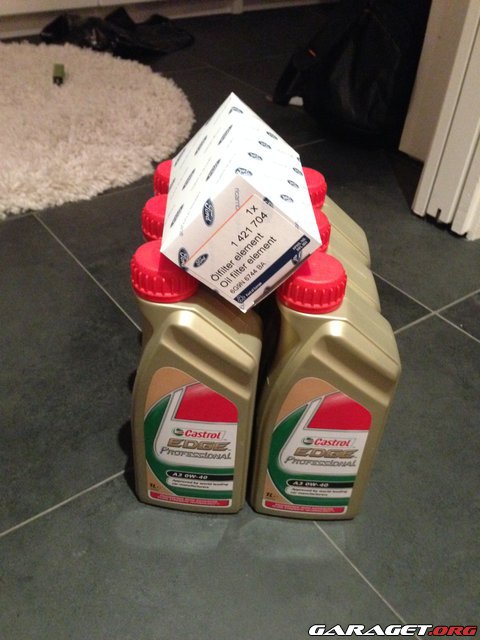 New oil and filter now at 50000km (extra changes between the ford intervalls).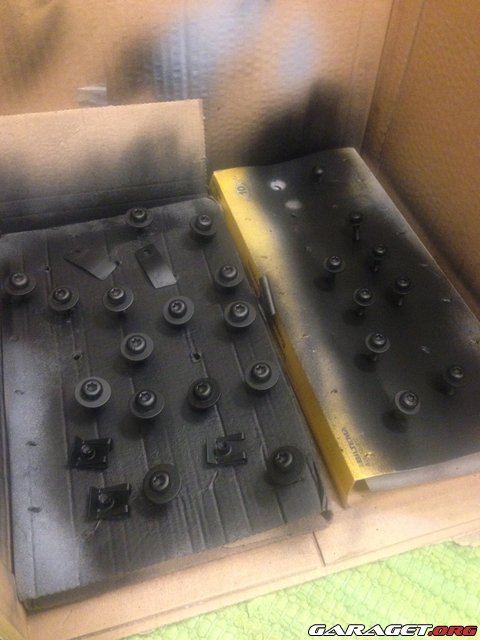 New paint on all nuts and bolts that was touched.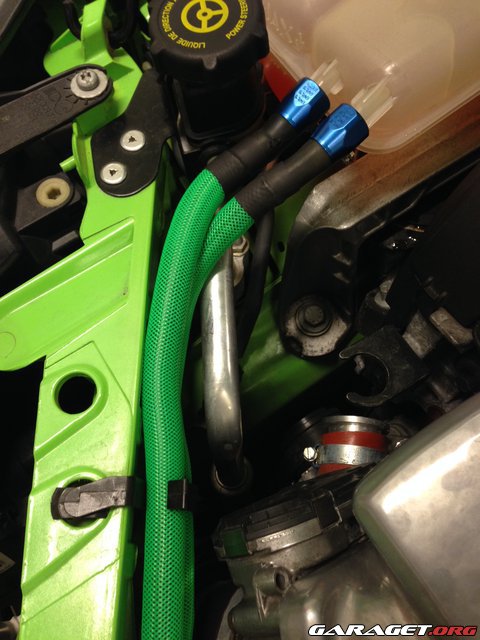 Put some green sleeves on the hoses and blocked off the symposer.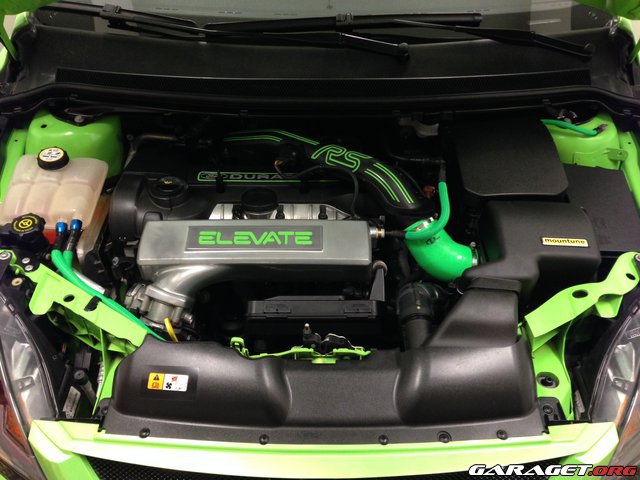 Cleaned and put some green under the bonnet.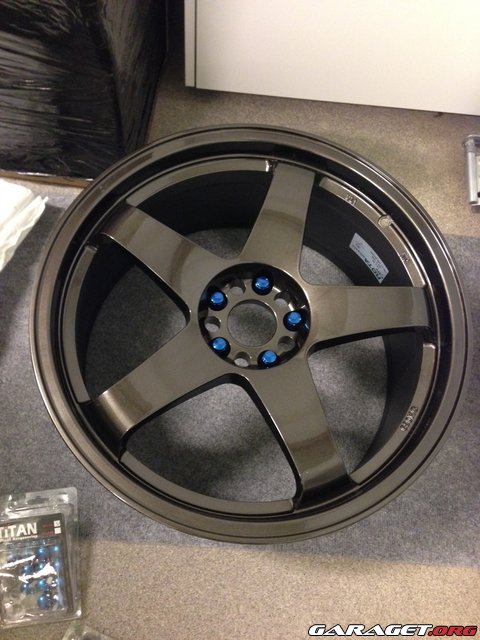 Got new Rota GTR in gunmetal. Blue wheel nuts makes it pop a little more. Michelin PSS got fitted to them.
Would like to have afforded a BBK, but in the mean time sanded and painted the rust away.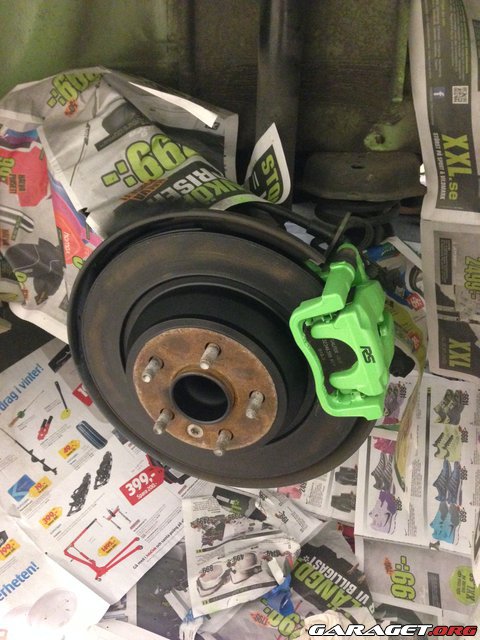 Also painted the discs in the rear. New green on the calipers also!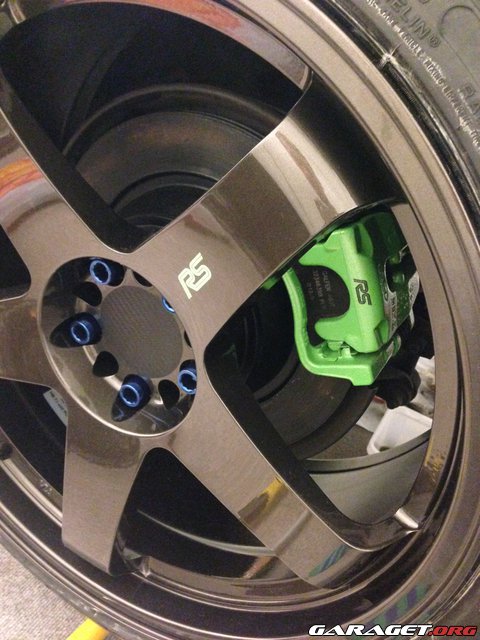 Goes well together! Put a little RS logo on the rim, could only fint the Mk1 style though.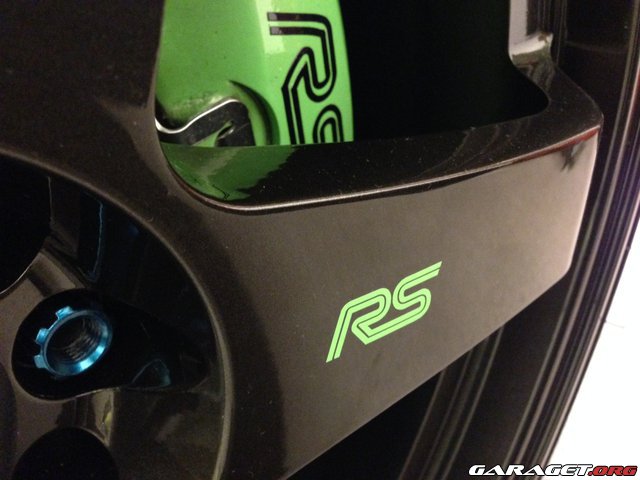 Lovely!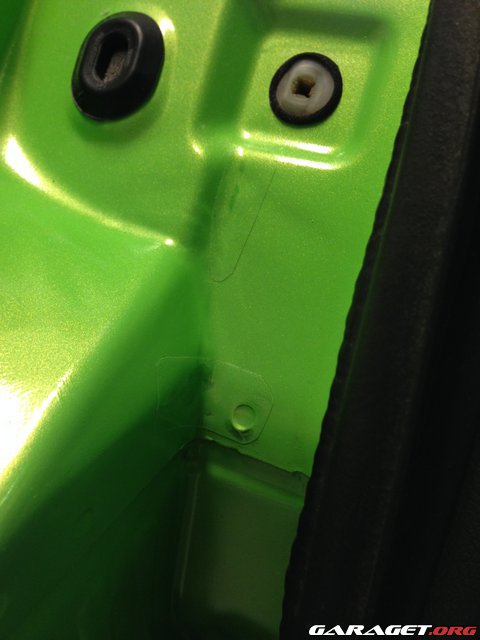 The rear lights had been rubbing against the paint, so put some plastic protection tape at selected places.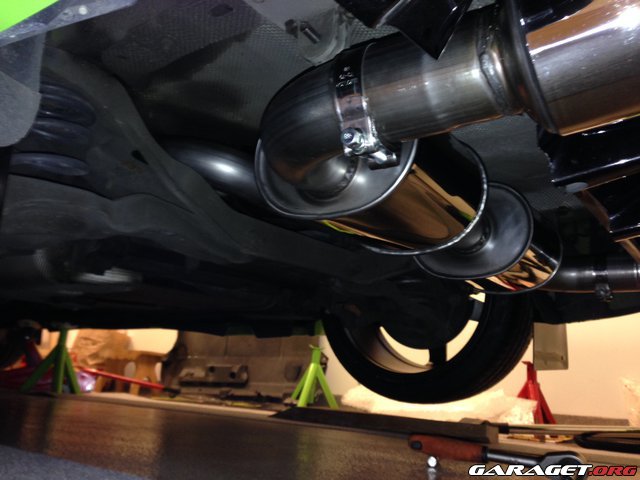 I was really happy with the original Mongoose I had before, but a weld got loose so I decided to upgrade to the Section 59.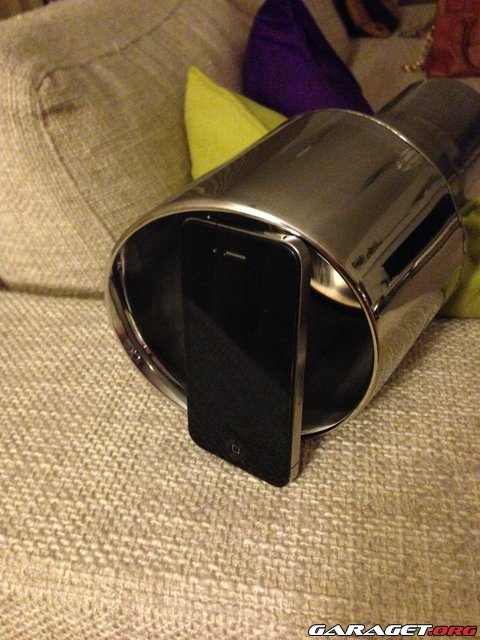 5" section 59 tips.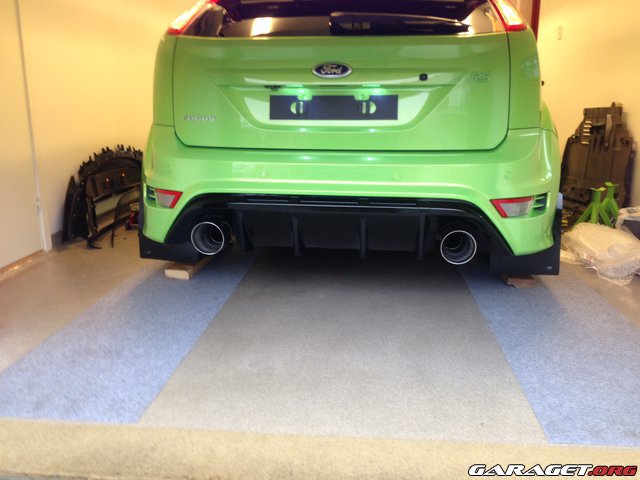 Happy with the look!
Did a debadge also, I know not for everybody, but I like it.
Final look for 2014.
Another picture!
Thanks for looking!