Discussion Starter
·
#1
·
Thought it may be of interest to some on here, this may become my daily (on no salt dry days) for a while why I wait for my RS as I have just sold my Megane 250.
I got the car in October 2013 and a week after that the work started, including lots of phone calls ordering bits.
list so far is
Safety Devices 6 point bolt in cage
Bimarco Futura bucket seats
Bimarco Aluminium side mounts
Pair of 6 point Sabelt harnesses
Oreca 330mm steering wheel
Flocked dash upper and lower, A pillars, steering cowl, handbrake and gear surround and door handles
15inch Pro Race 1.2 in anthracite with 205/50/15 Federal 595RSR tyres
K-tec ultra supersport cat back exhaust
ITG Maxogen induction kit
PMS Gear linkage
PMS strut brace and top mounts
Cooksport springs
New front shocks
Braided hoses and fluid change
coolant change
Carbon Fibre door cards
Whiteline ARB
wheel stud conversion
soon
Second set of 15" Pro Race 1.2 wheels in white with some Dunlop DZ03G tyres
possibly a roof vent
The day I got the car looks nice and standard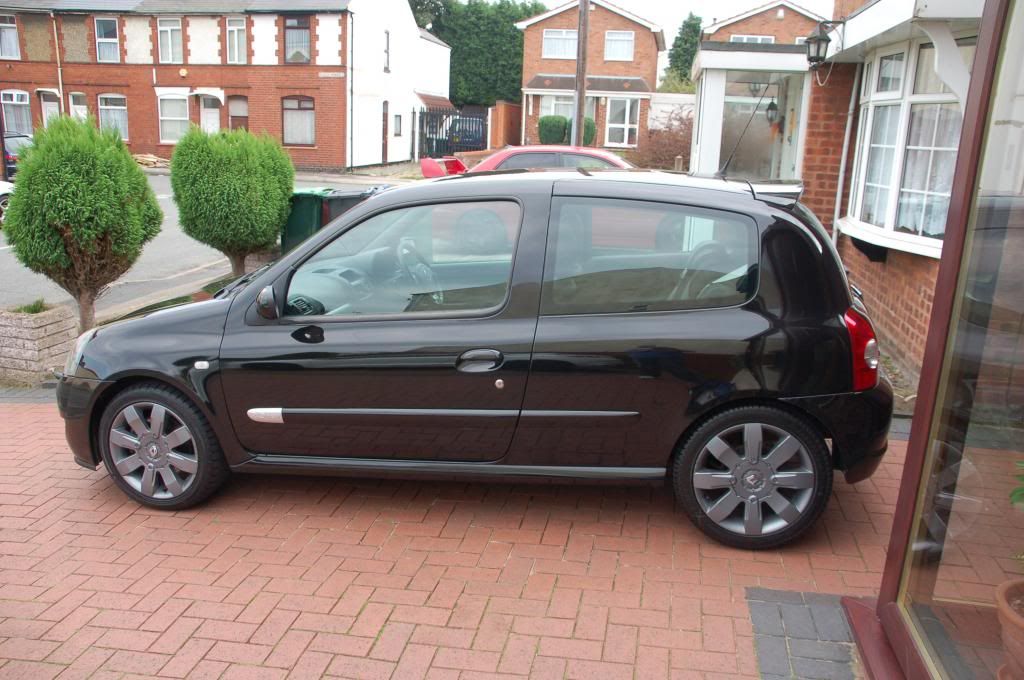 parcels started to arrive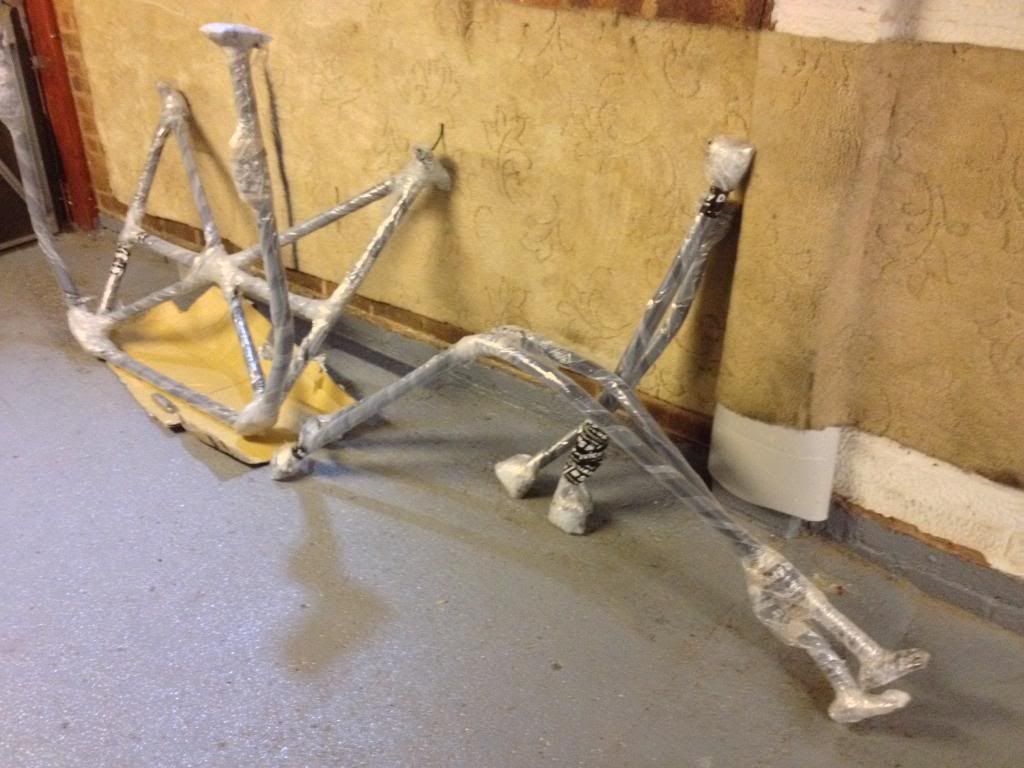 first job was to tidy the engine bay up
before
after
had a week off work so started removing the interior and preparing the areas that needed welding for the cage by removing all the paint and spraying with a weld primer to stop rust, also removed all the tar from the floor, was not as hard as I expected just heat gun and scraper and WD40 to clean the area afterwards and it came up well.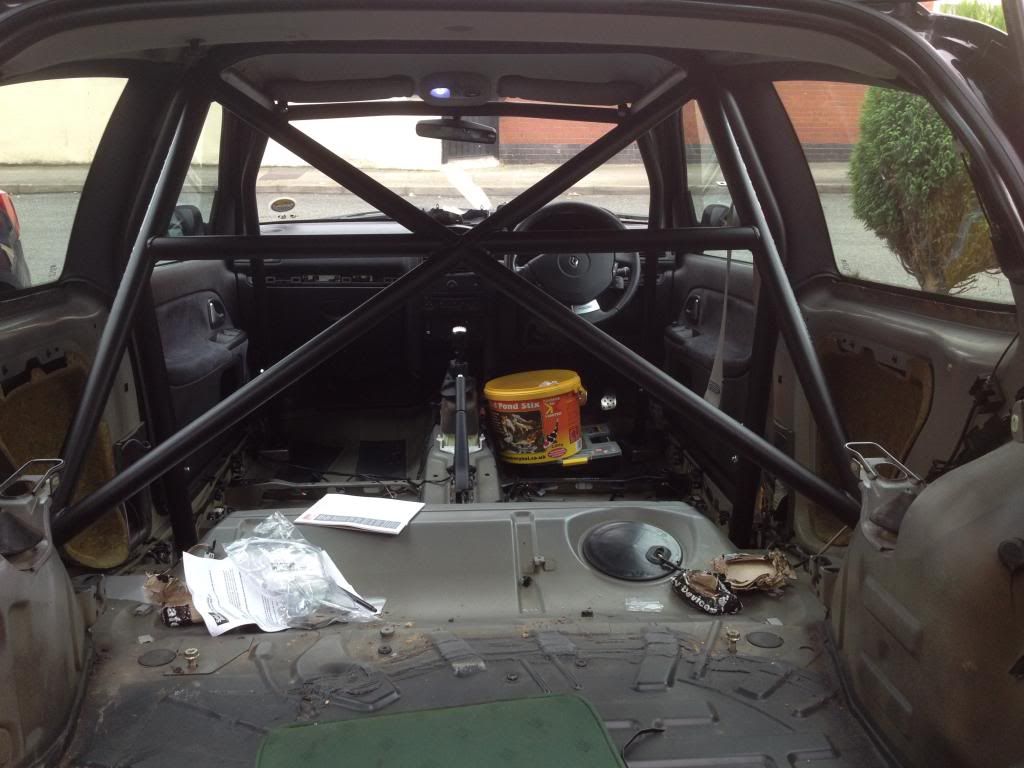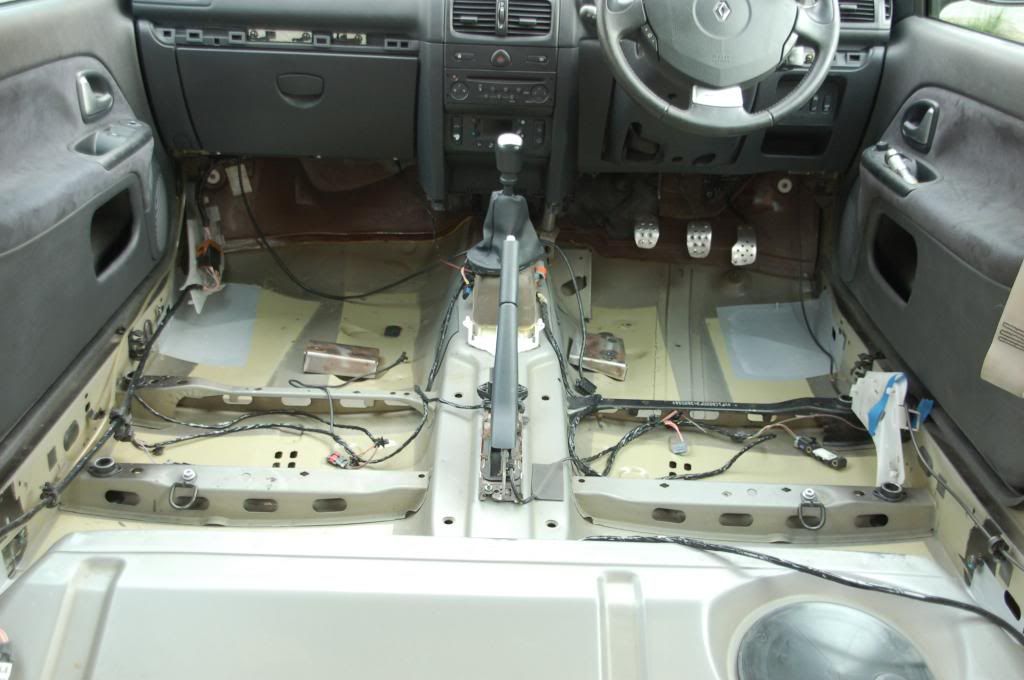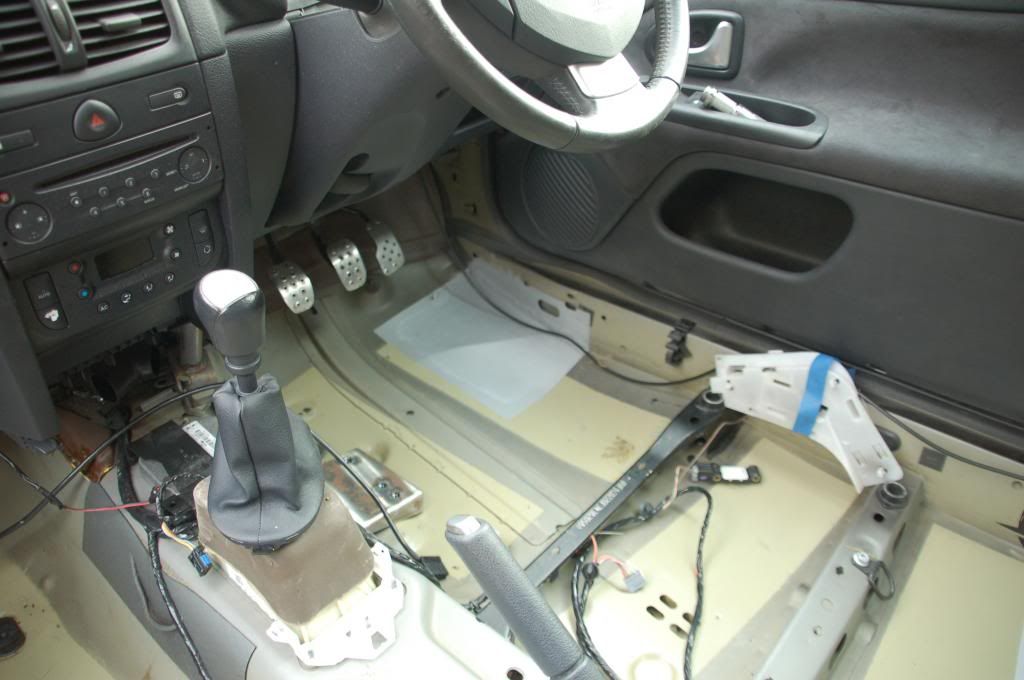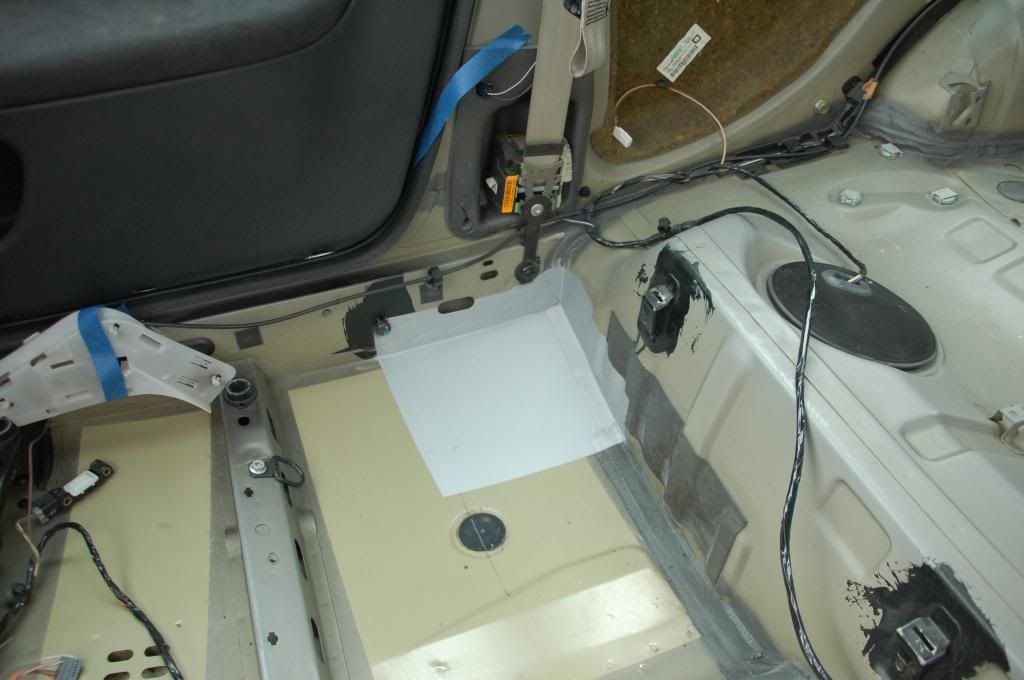 I decided I did not like the plastic dash so out it all came and was taken to be flocked, I also chopped the glovebox door down a bit so I can still use it with the cage and after flocking I looks like it is supposed to be there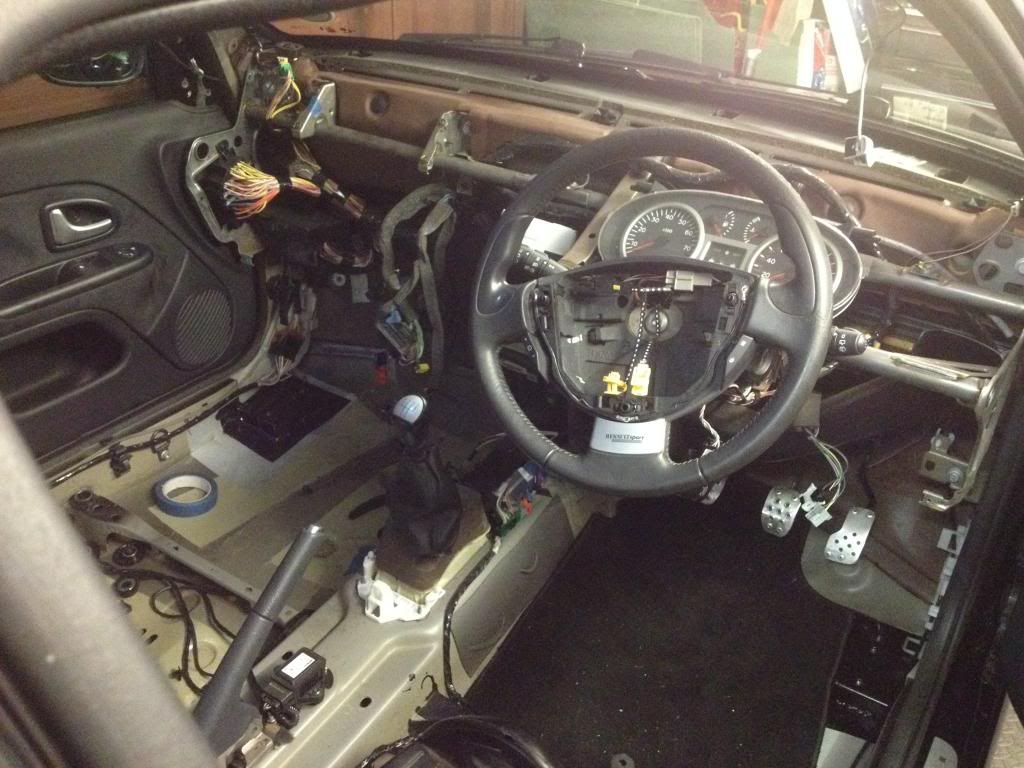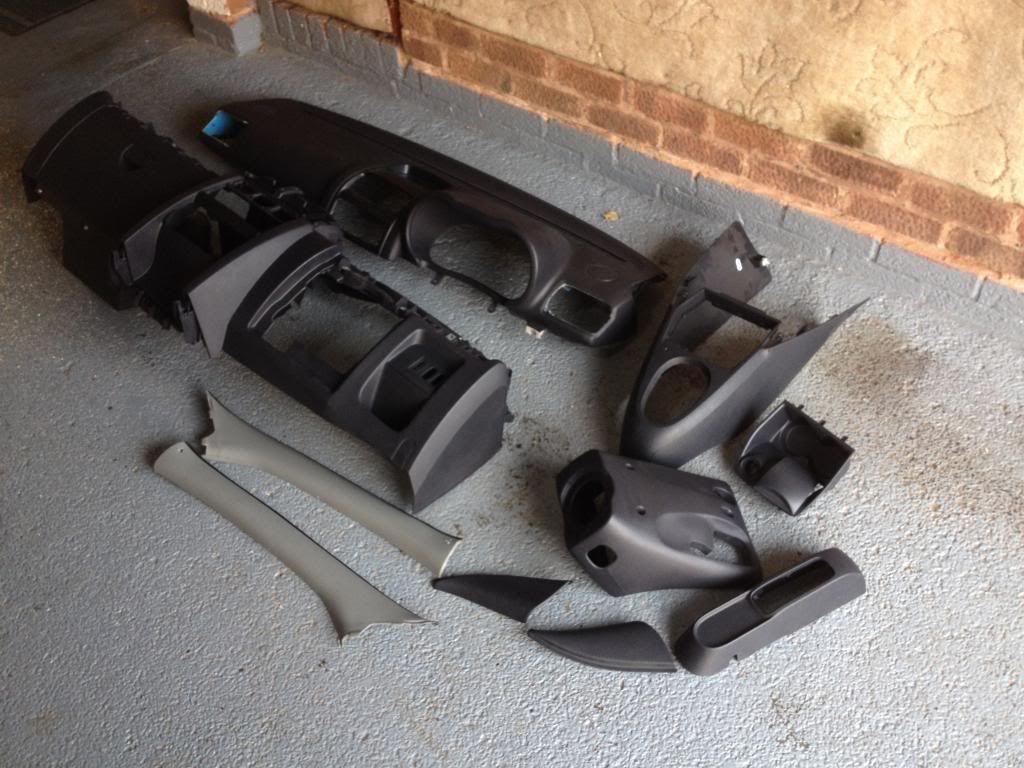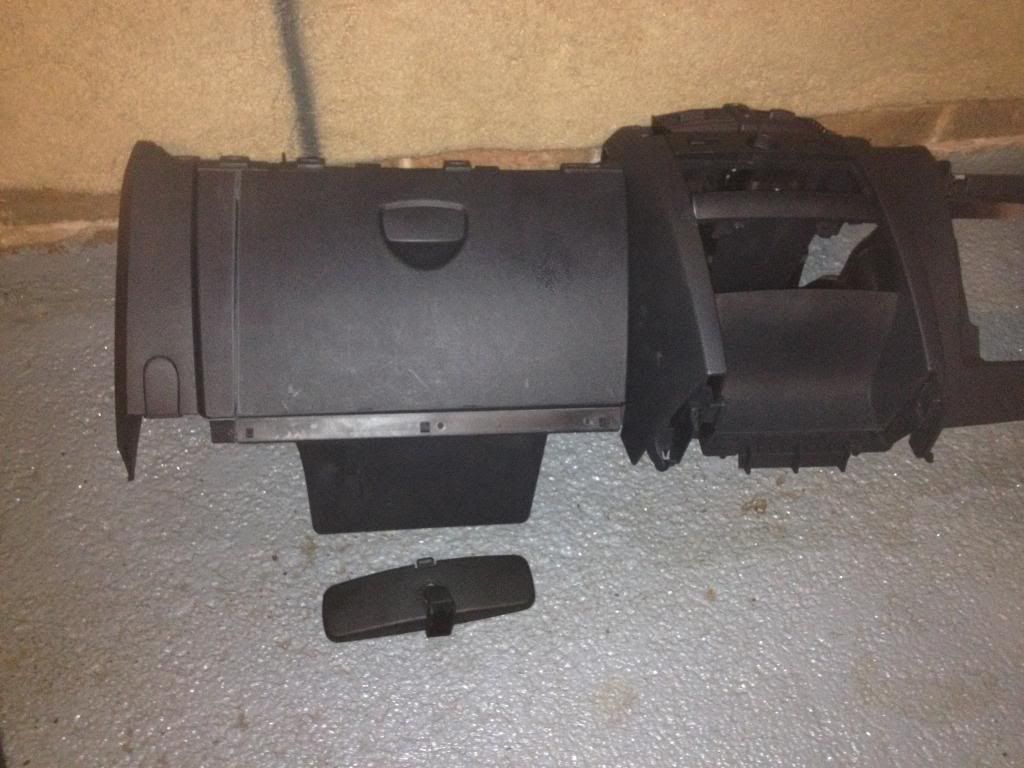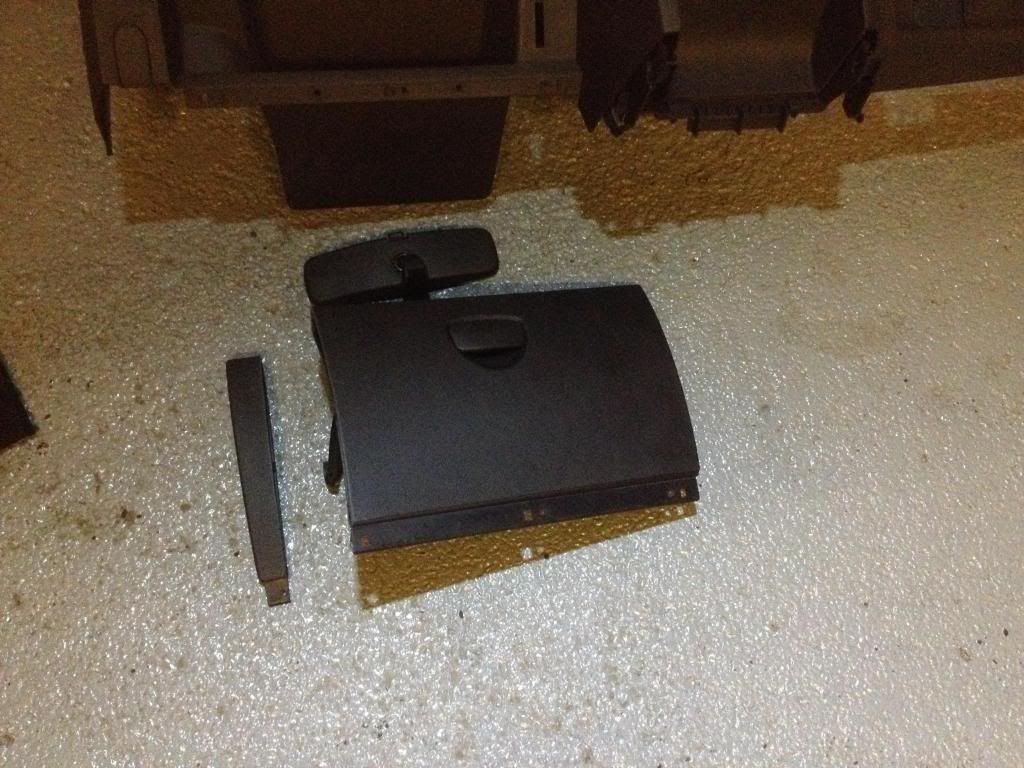 once I had the cage fitted I then decided the inside of the car looked
so masked everything off and sprayed the interior, I was to idle to take the rear cage back out.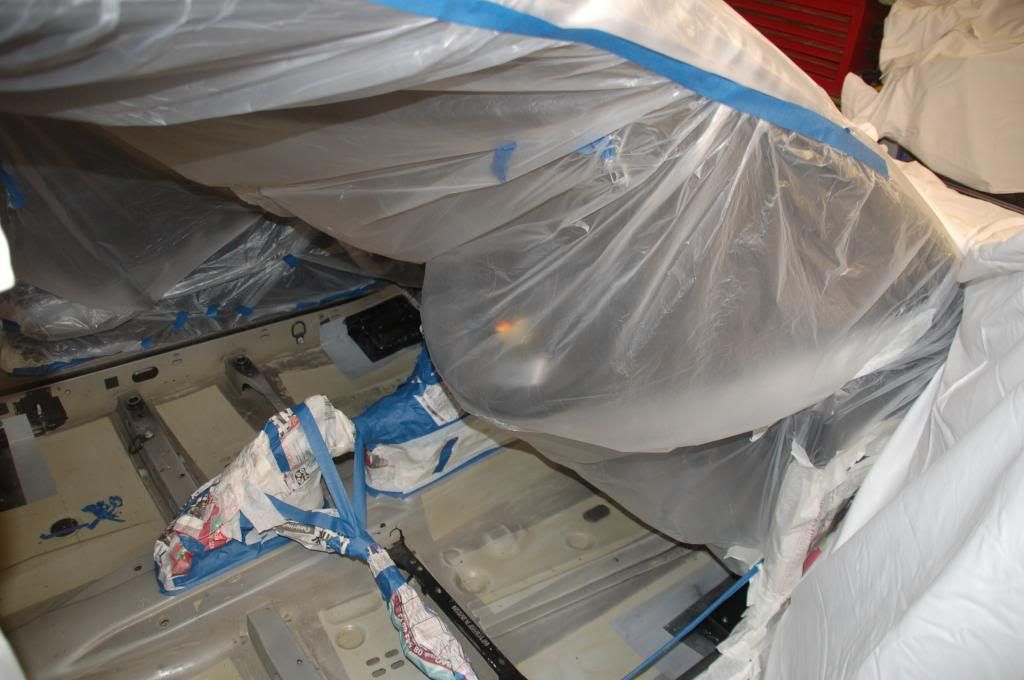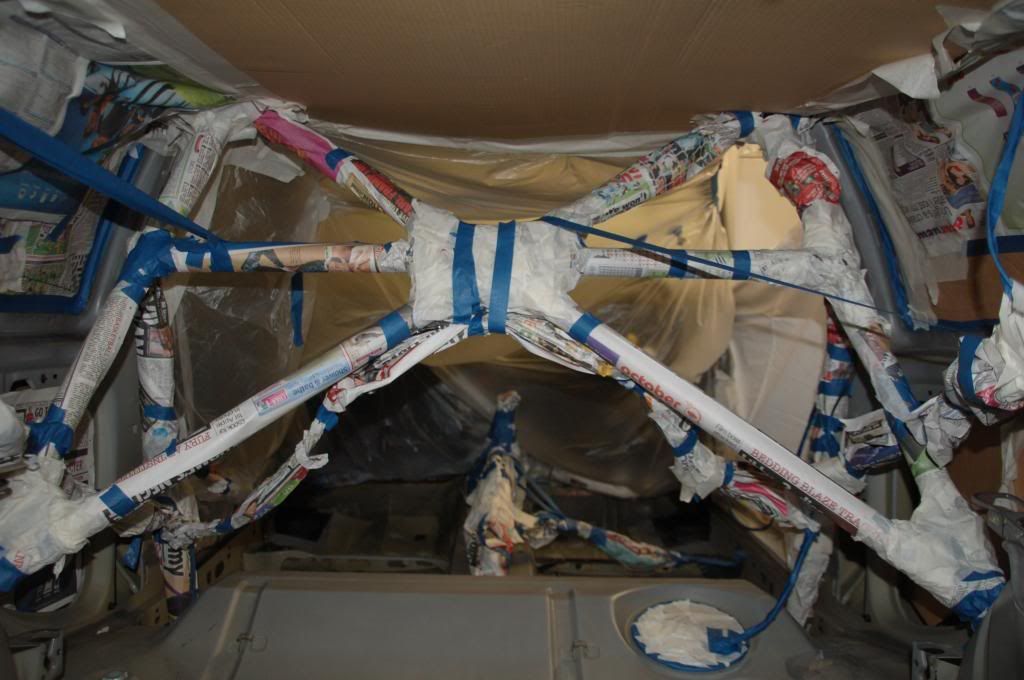 first attempt looked good but thought it may be a bit too bright inside the car on a sunny day (not that we get that many here lol)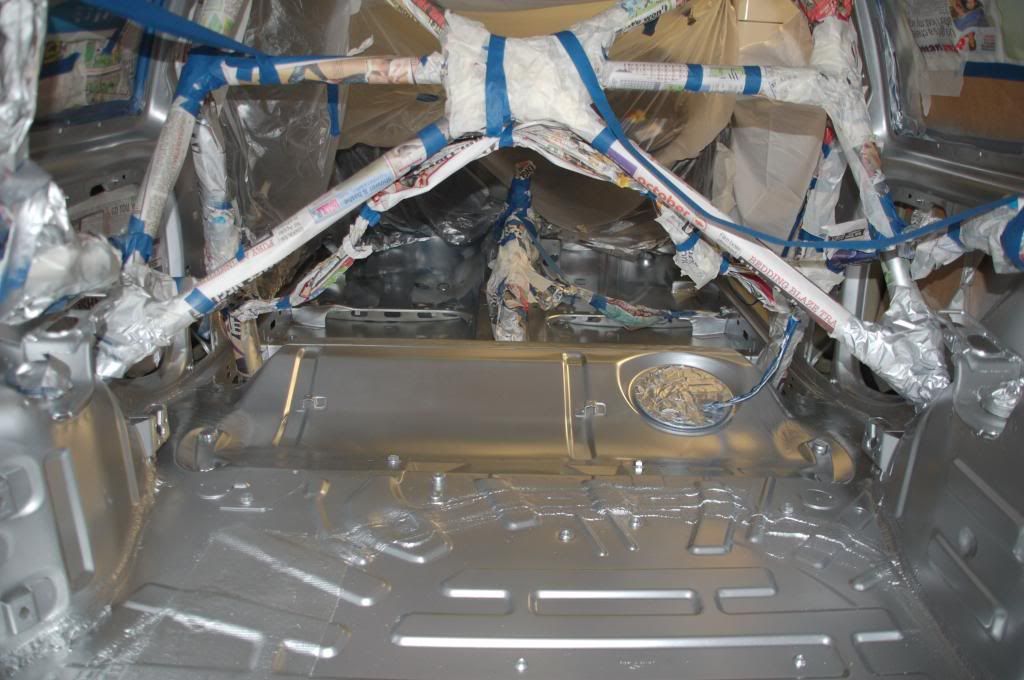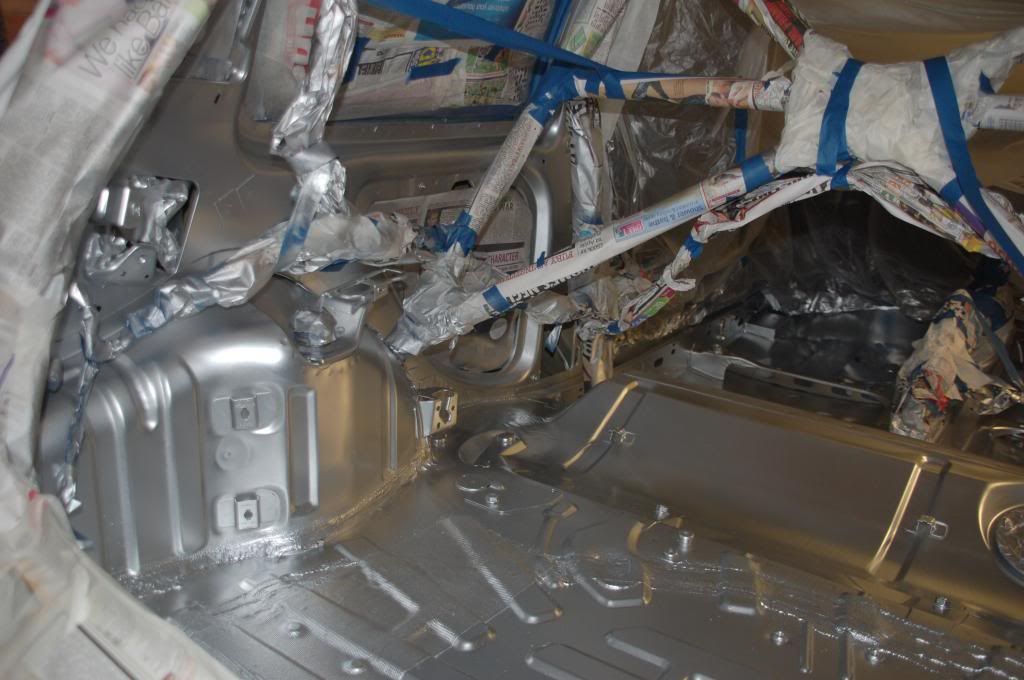 Second attempt and I am pleased with the results.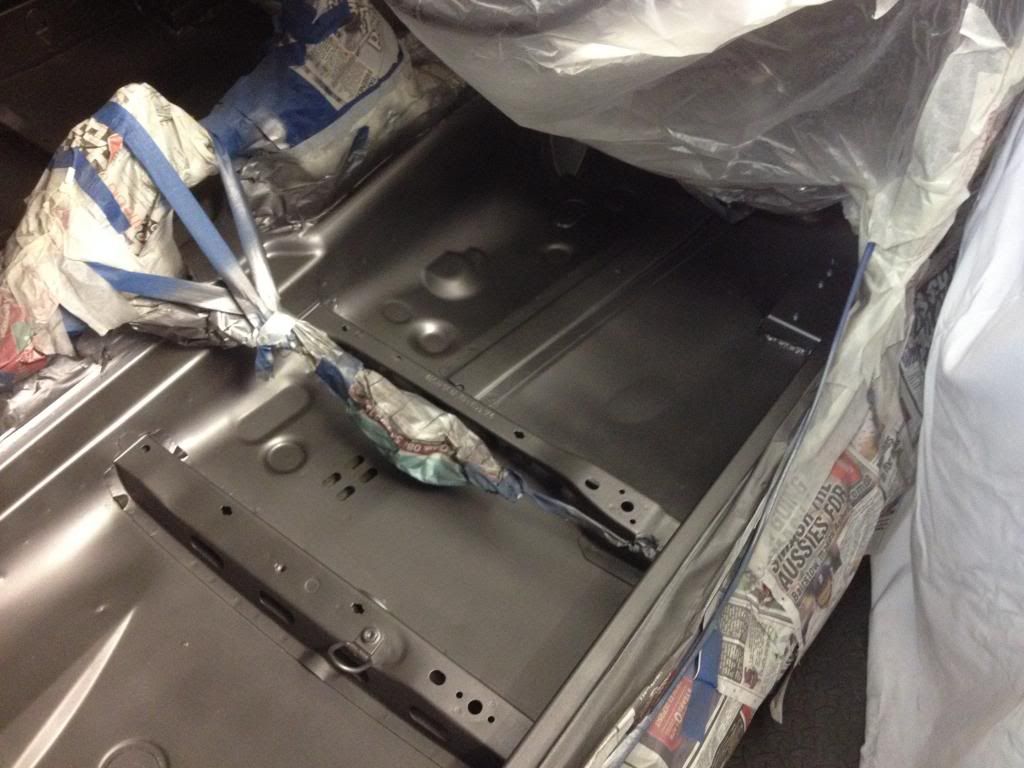 Once the dash came back got all that fitted along with the seats, harnesses and steering wheel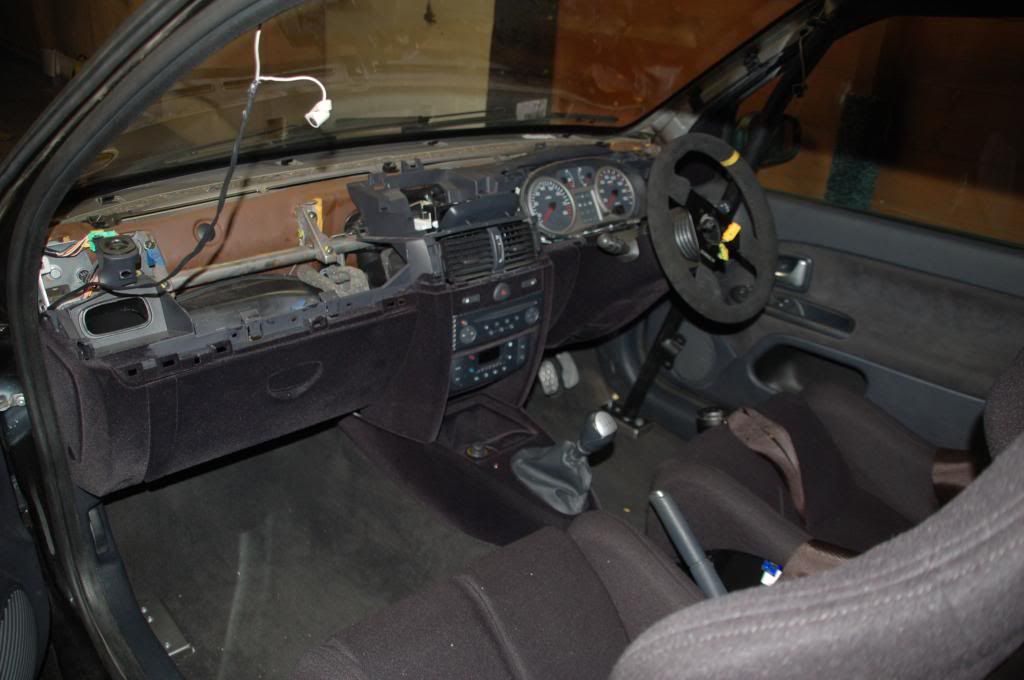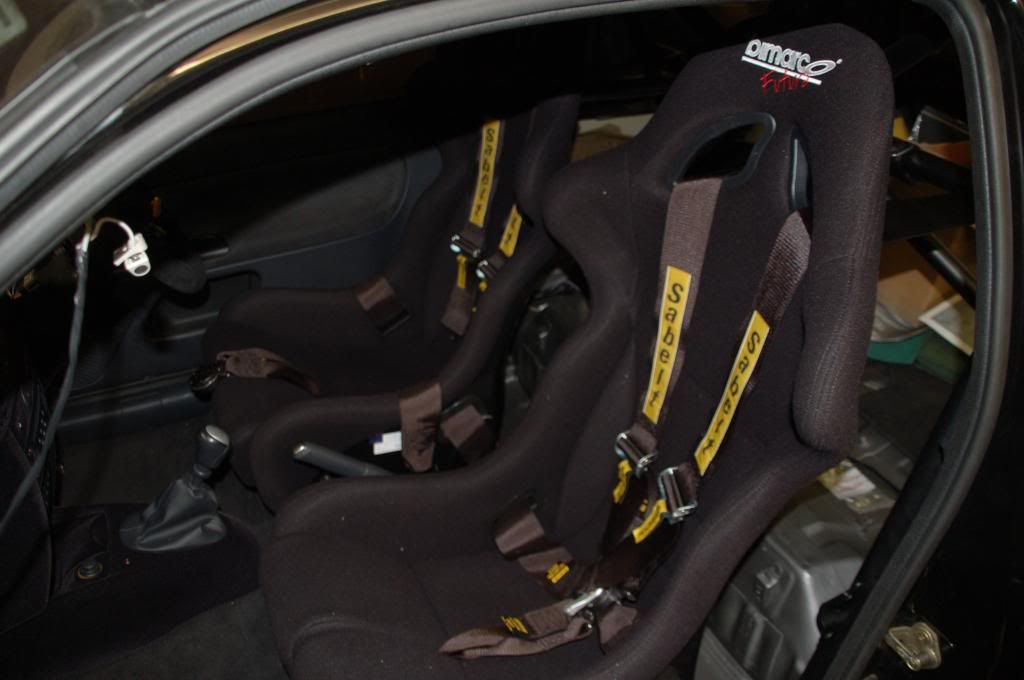 next job was the dogbone mount
glad I borrowed a gear puller off my mate as the rubber bushings would have been a pain to get out.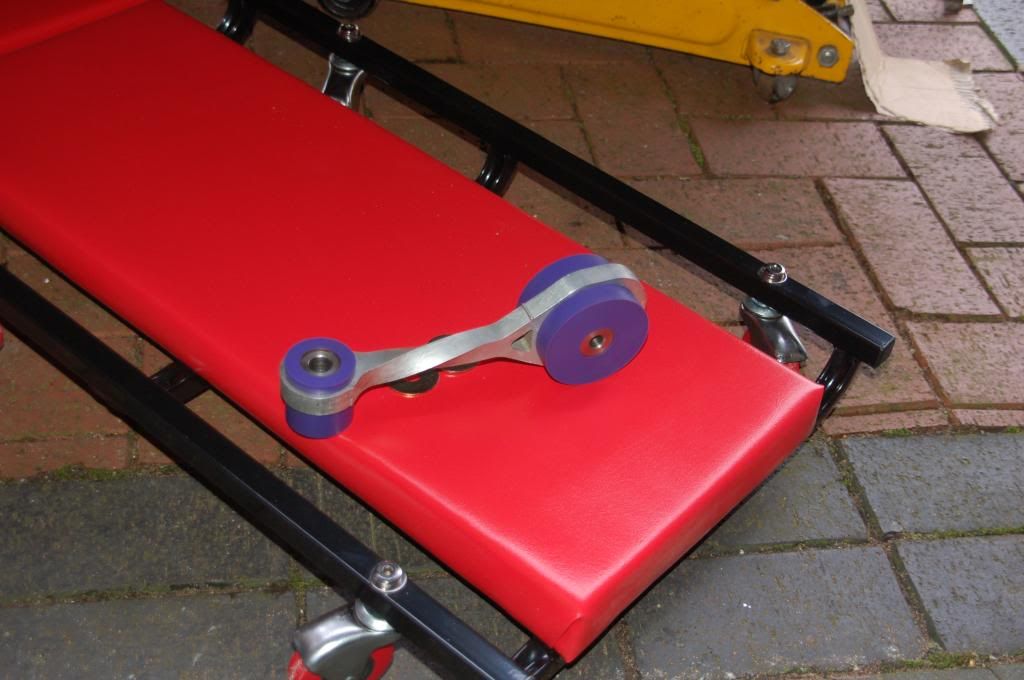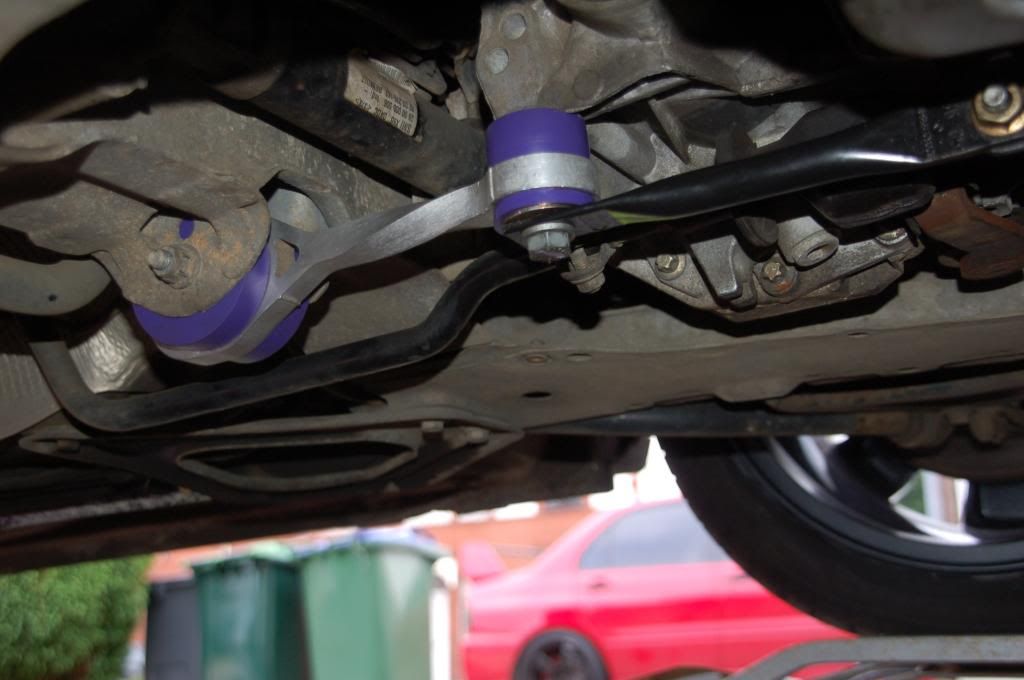 Then did the front brakes discs and pads and tidied them up a bit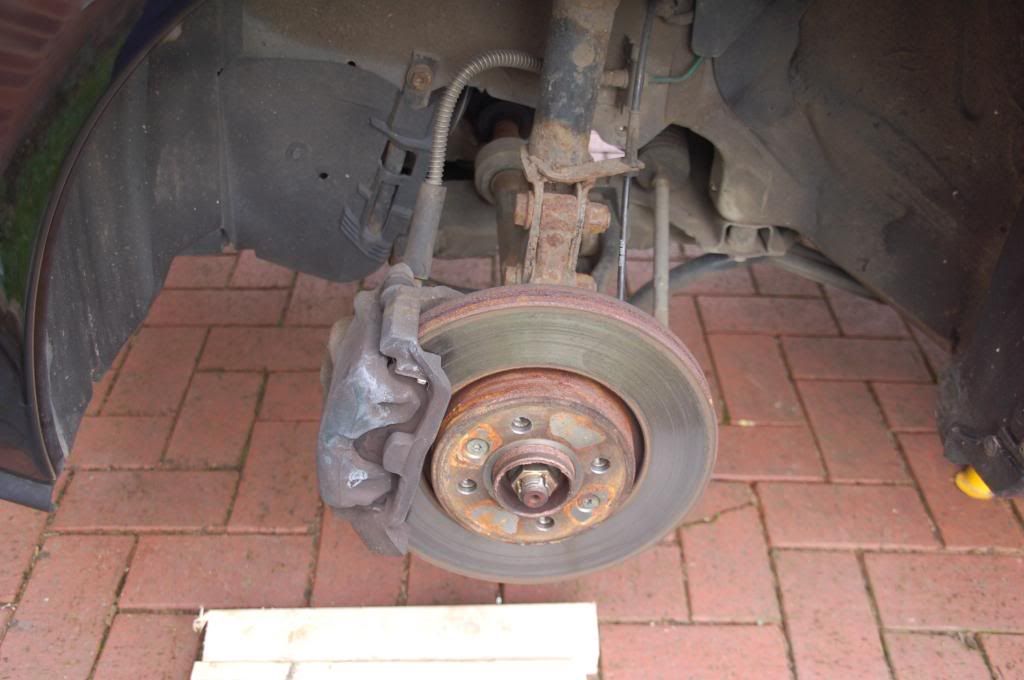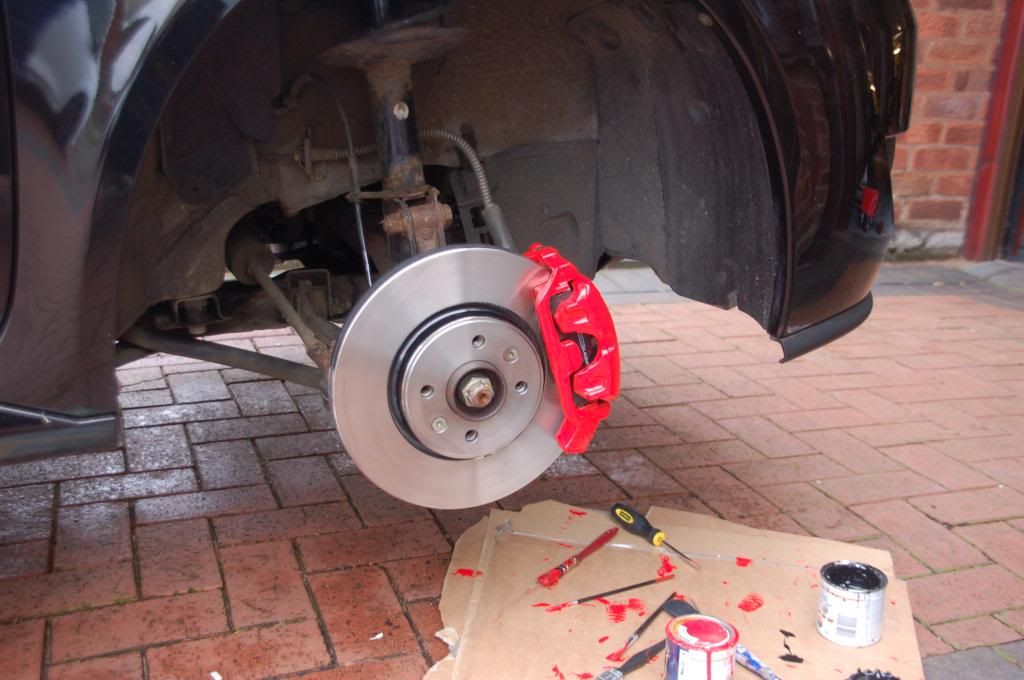 My tyres turned up so when and had them fitted to my new wheels then got them on the car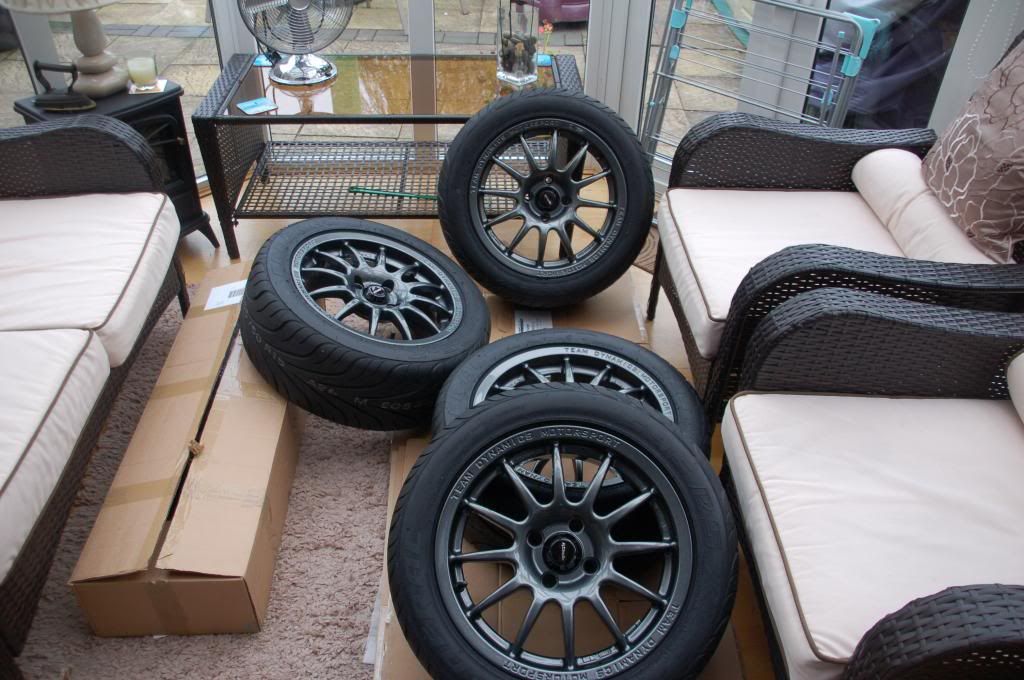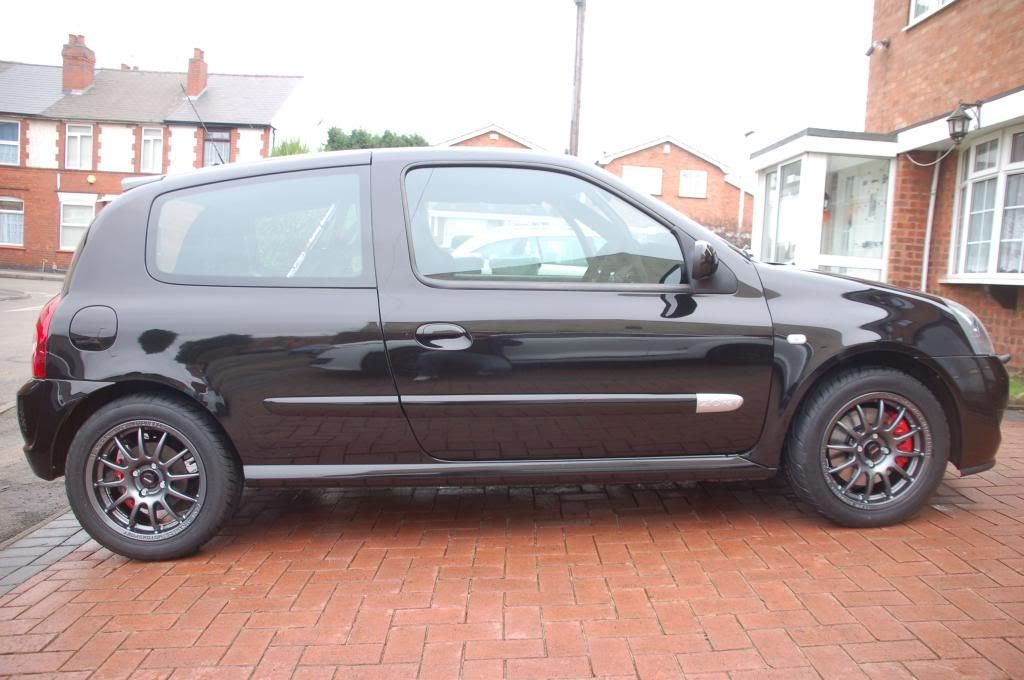 Then decided as I had cruise control I may as well use it so made a carbon plate to mount the switches to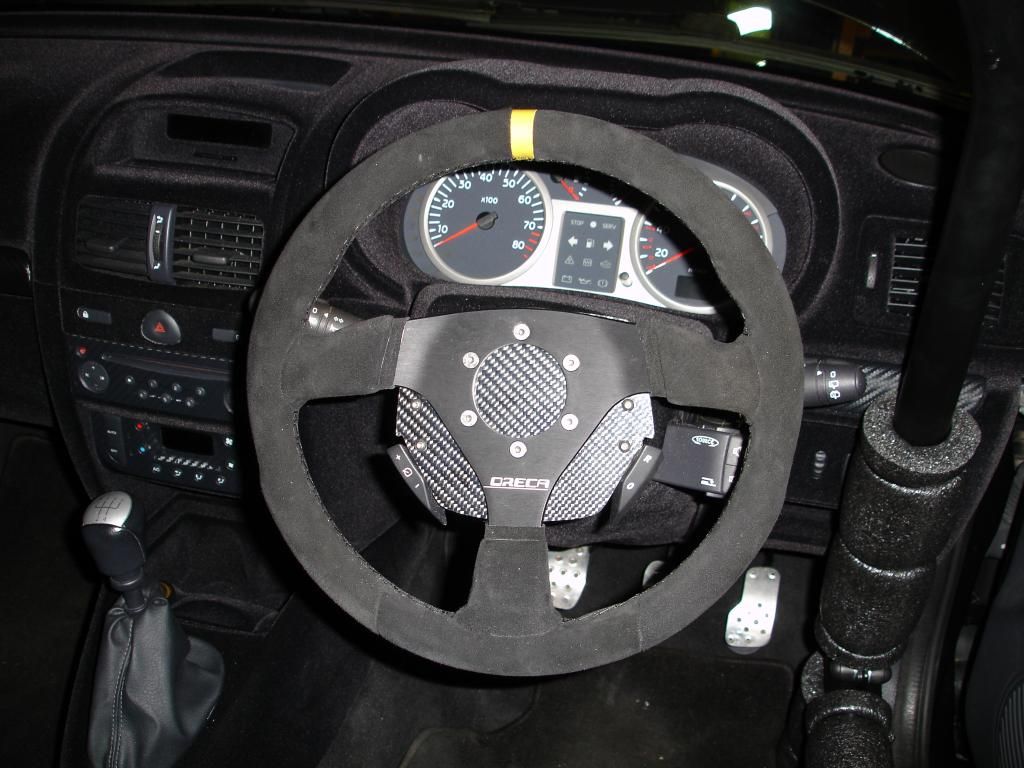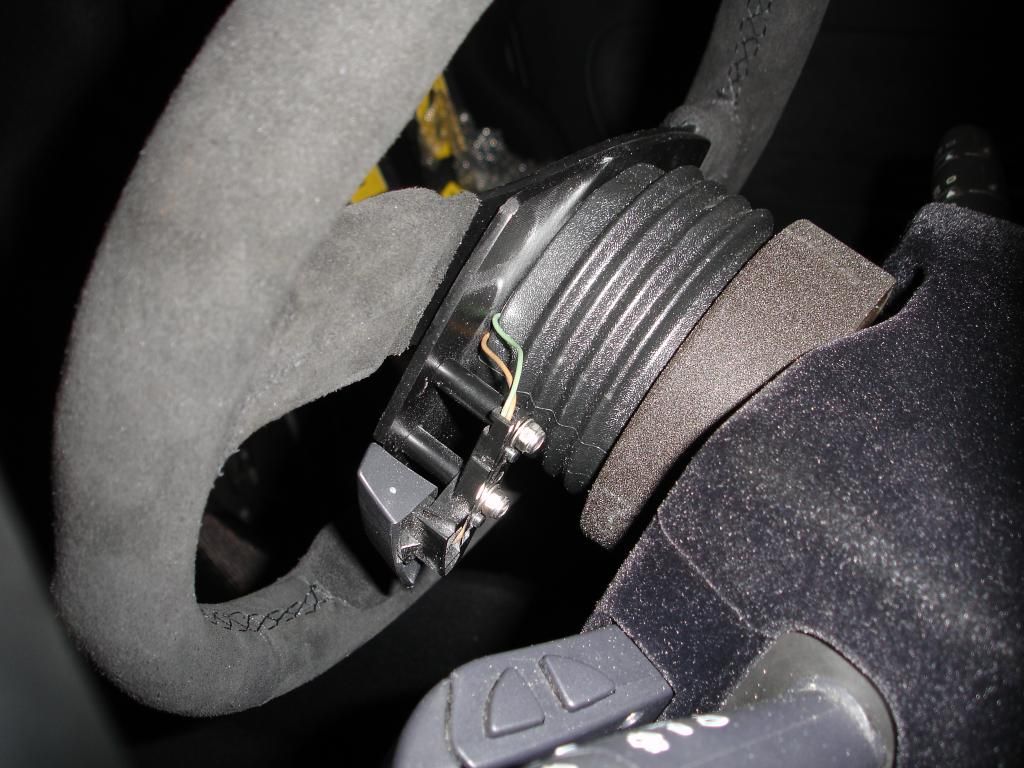 Got the Pure Motorsport gear linkage fitted, changed the coolant and fitted some braided brake hoses and new fluid.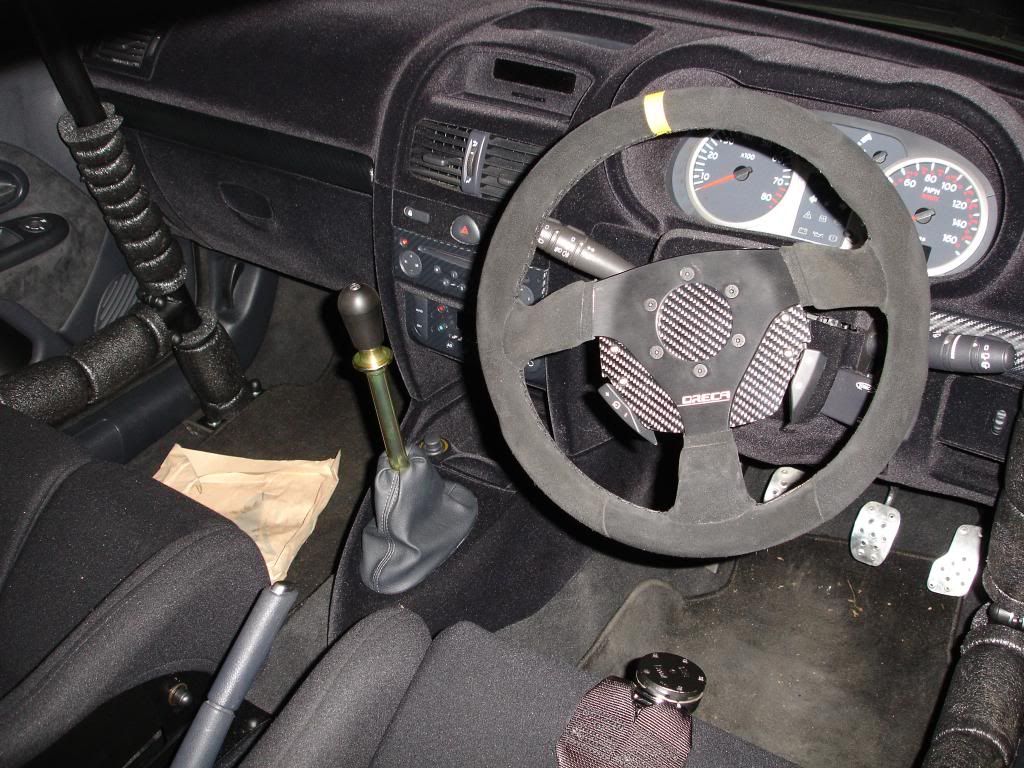 I have had a set of Cooksport springs for a while but finally fitted them the other day along with new front shocks (will replace the rear shocks later on) and also fitted the PMS strut brace and top mounts, it is sitting so much better now just need to fit the camber bolts and get the geo set up.
sorry about the iphone pics it was getting dark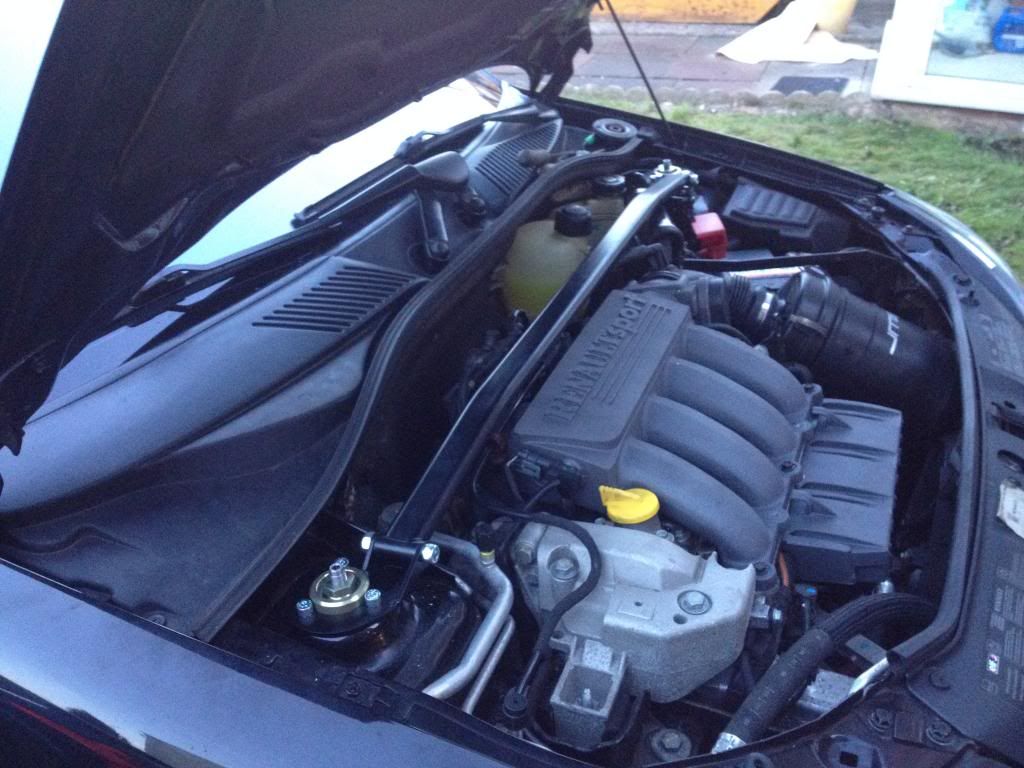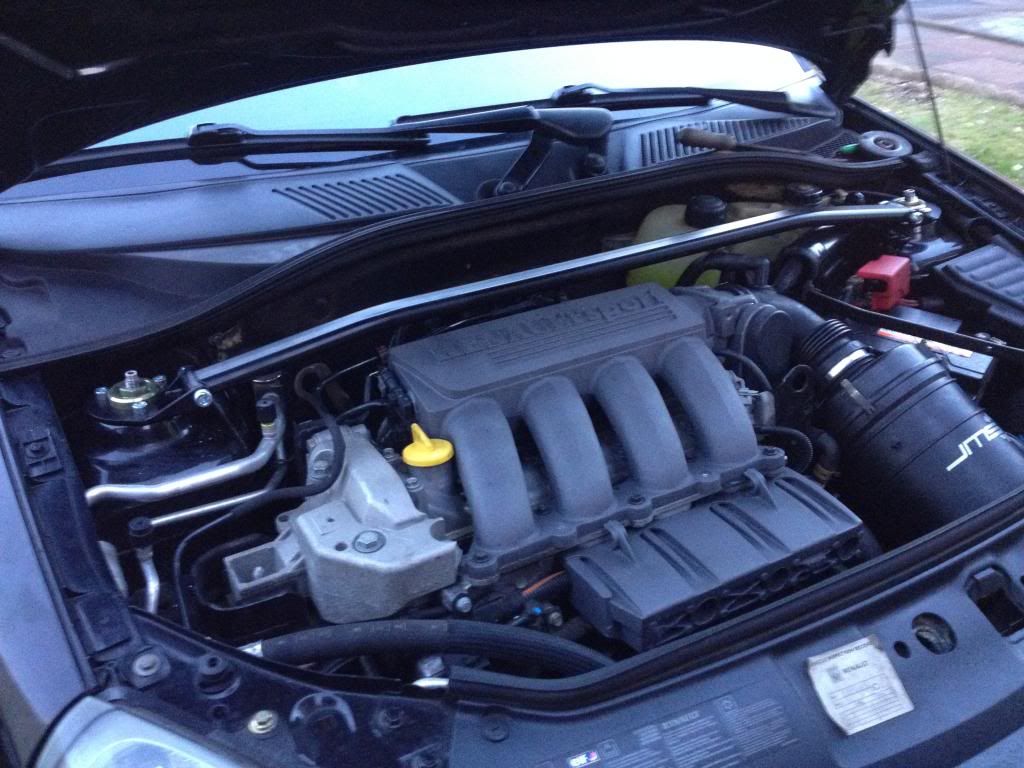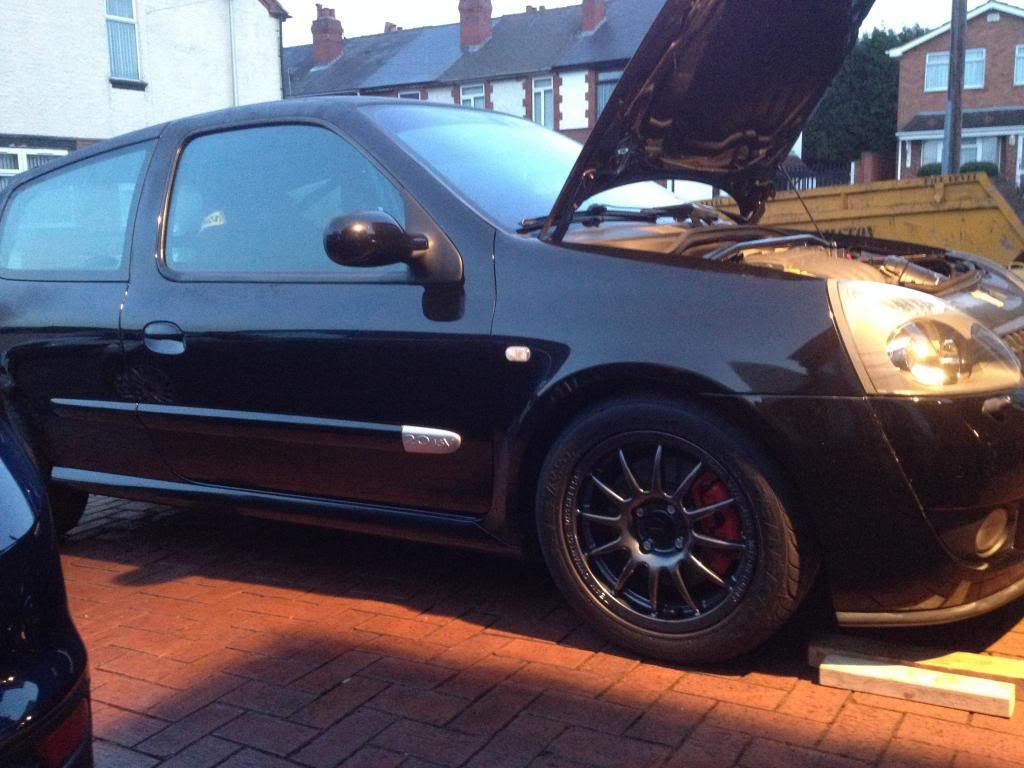 I decided the car looked to plain so got the mirror caps, front diamond and side bullets off and sprayed them flourescent orange and painted the rear diamond gloss black, also fitted some aerocatches.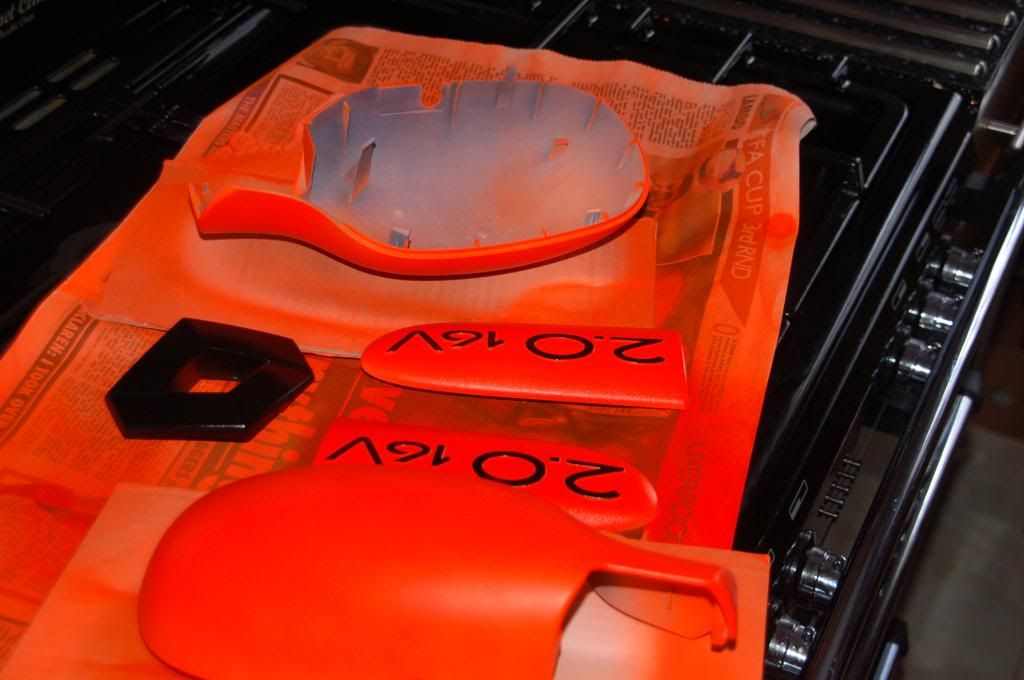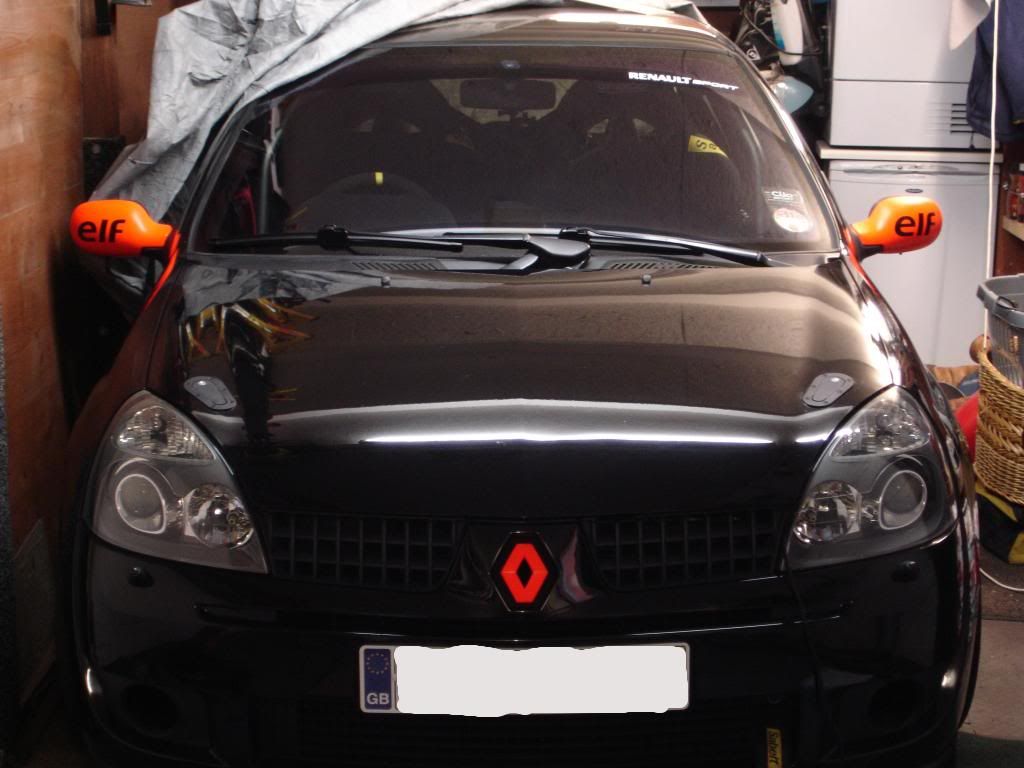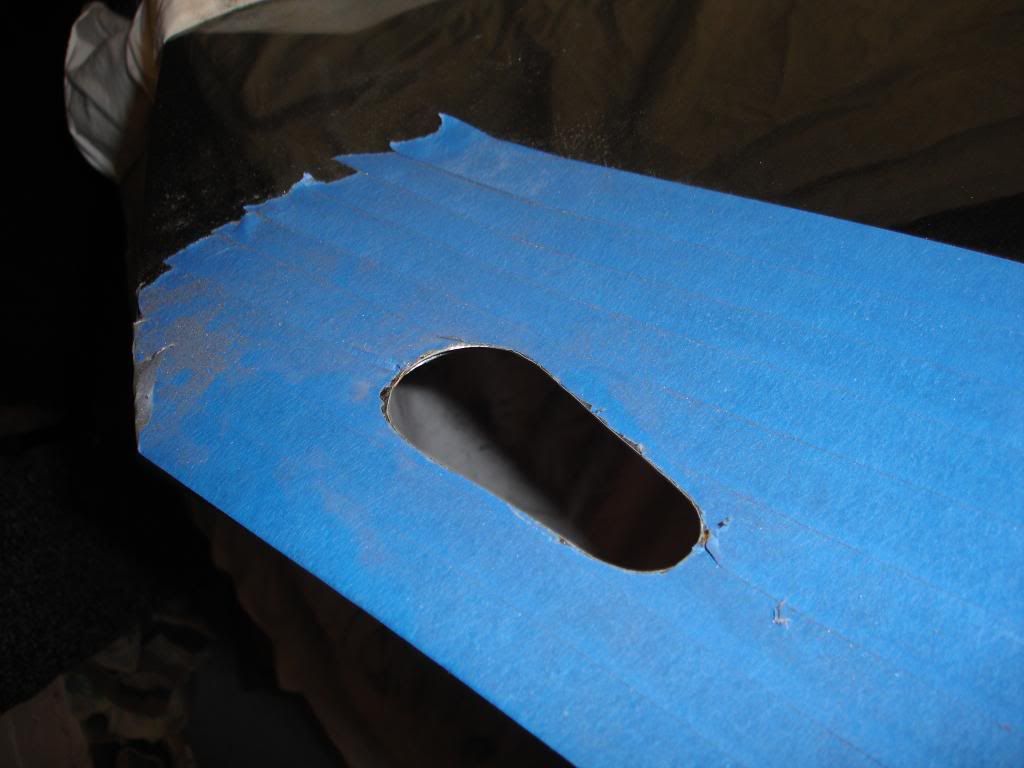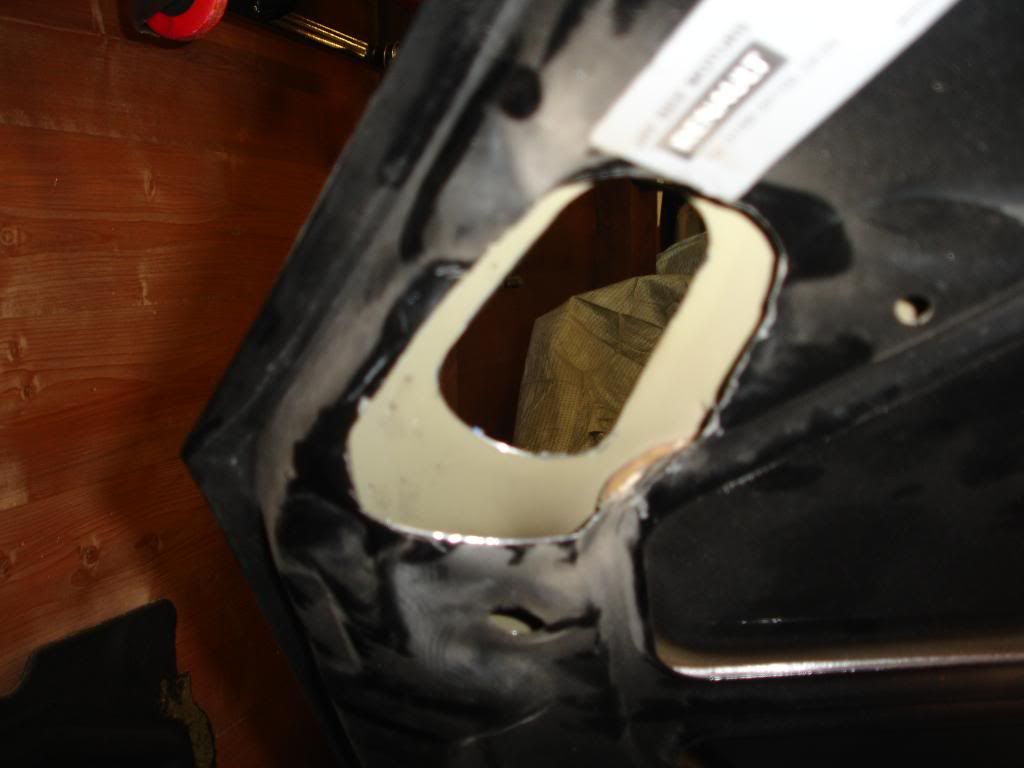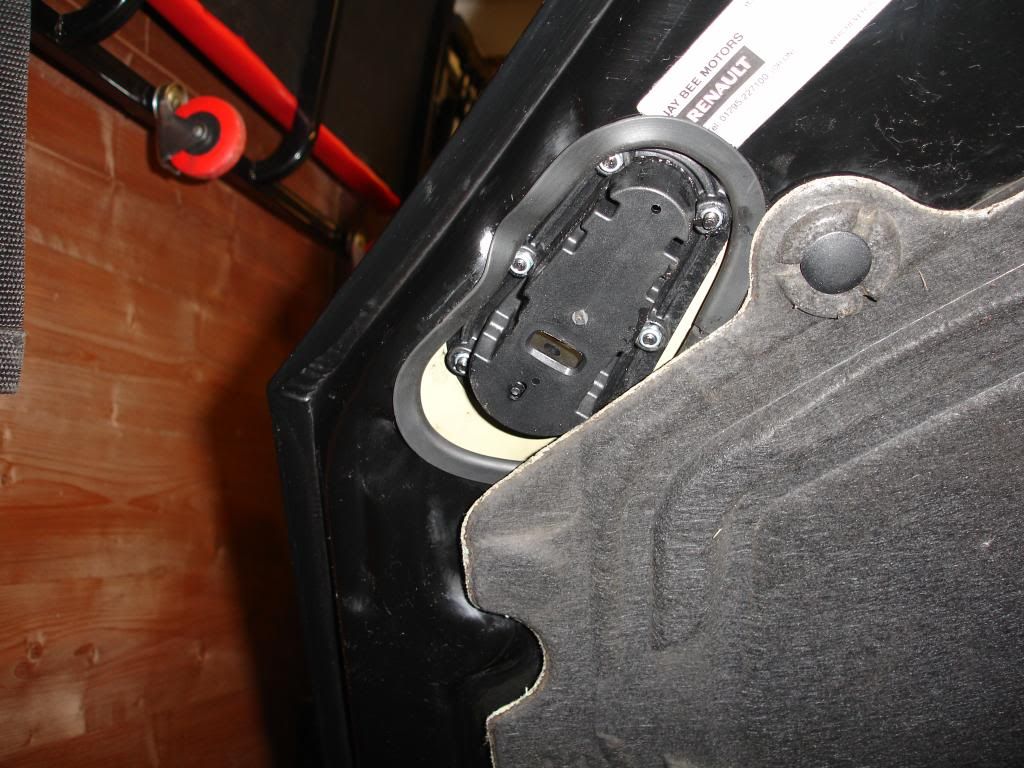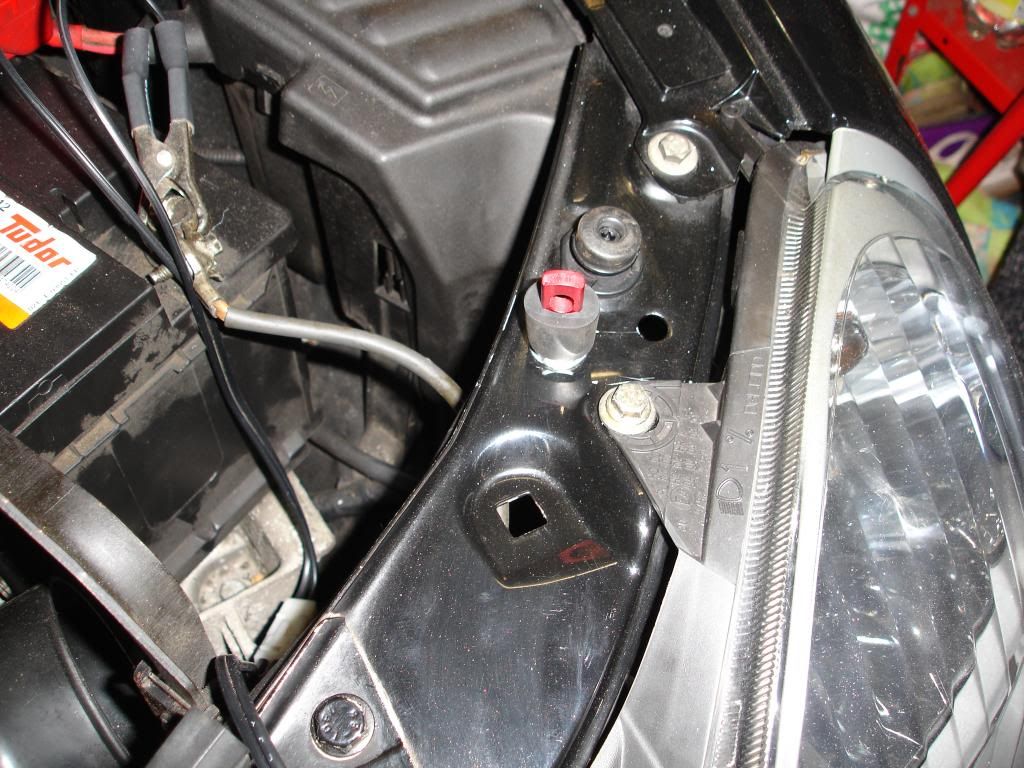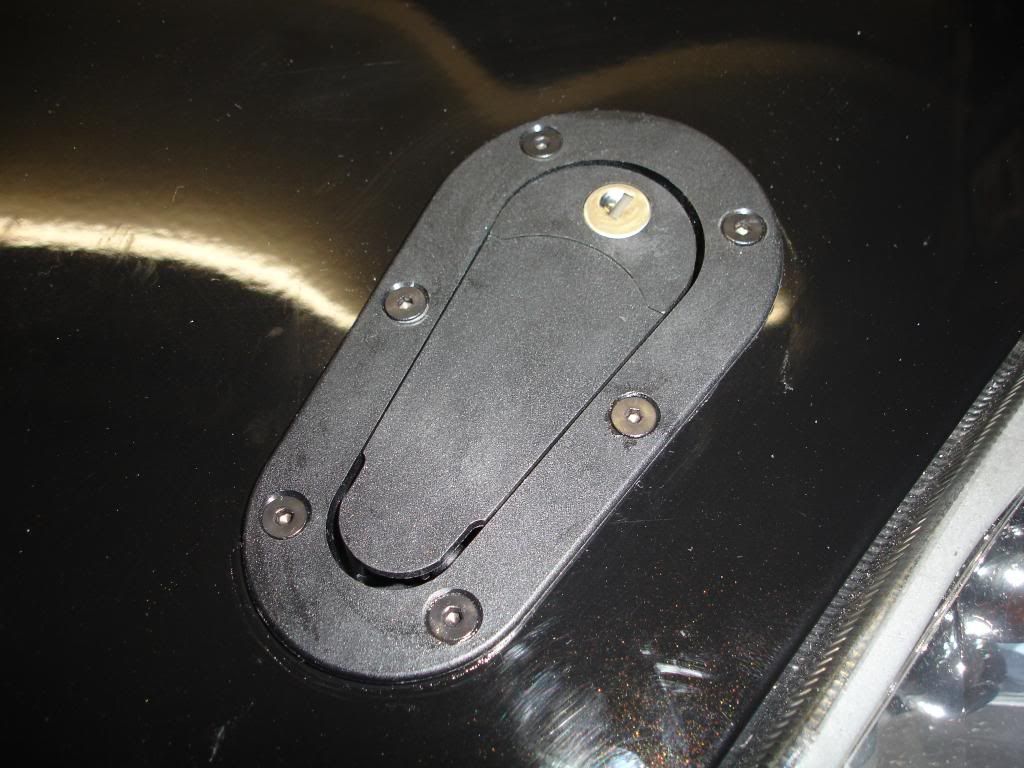 Next job was fit the carbon fibre door cards front and rear and fuel pump cover and handle spacers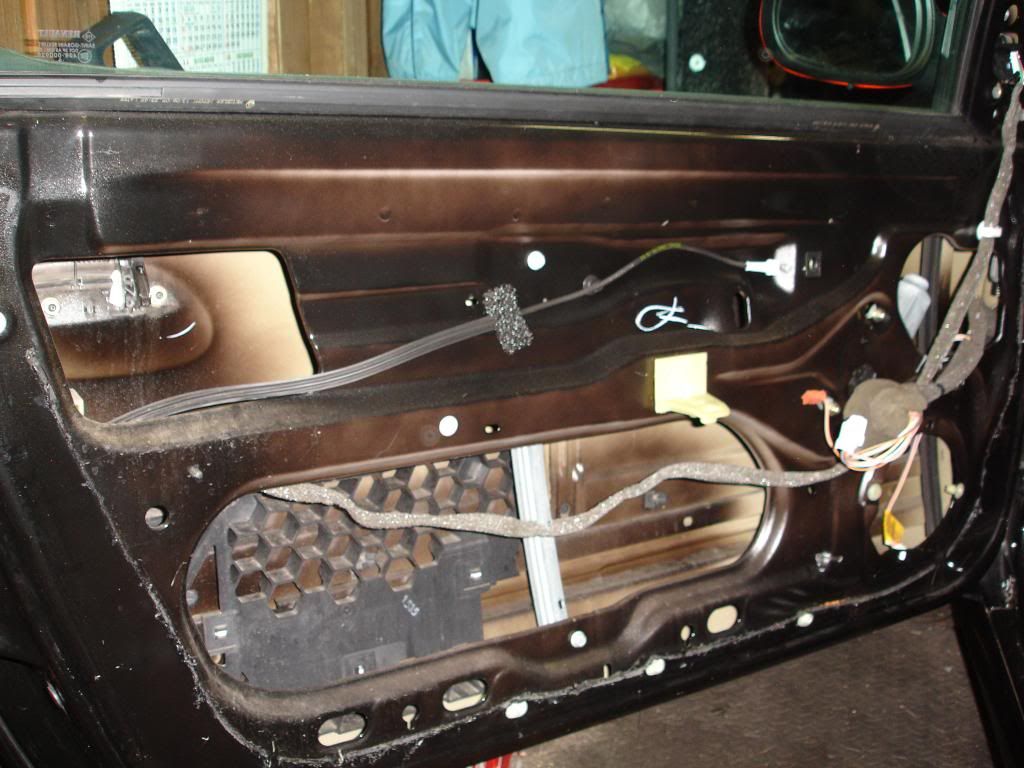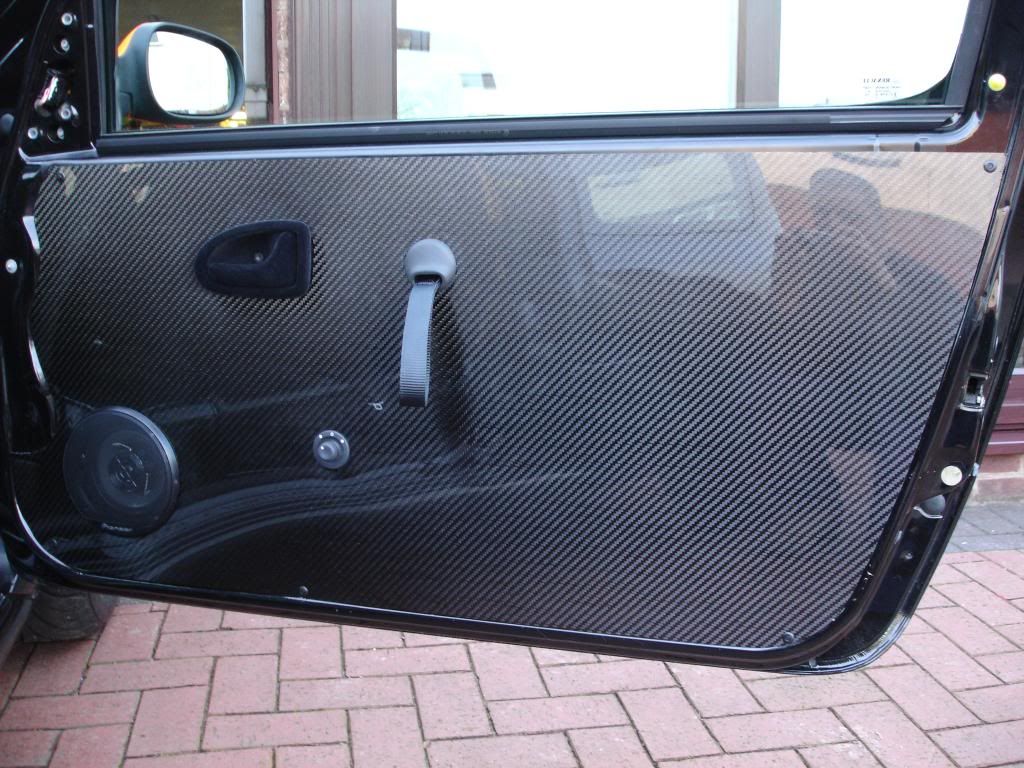 I attempted to make some fibreglass brake ducts which turned out to be a disaster lol, so I ended up using some air feed trumpets and tbh I am pleased with the results.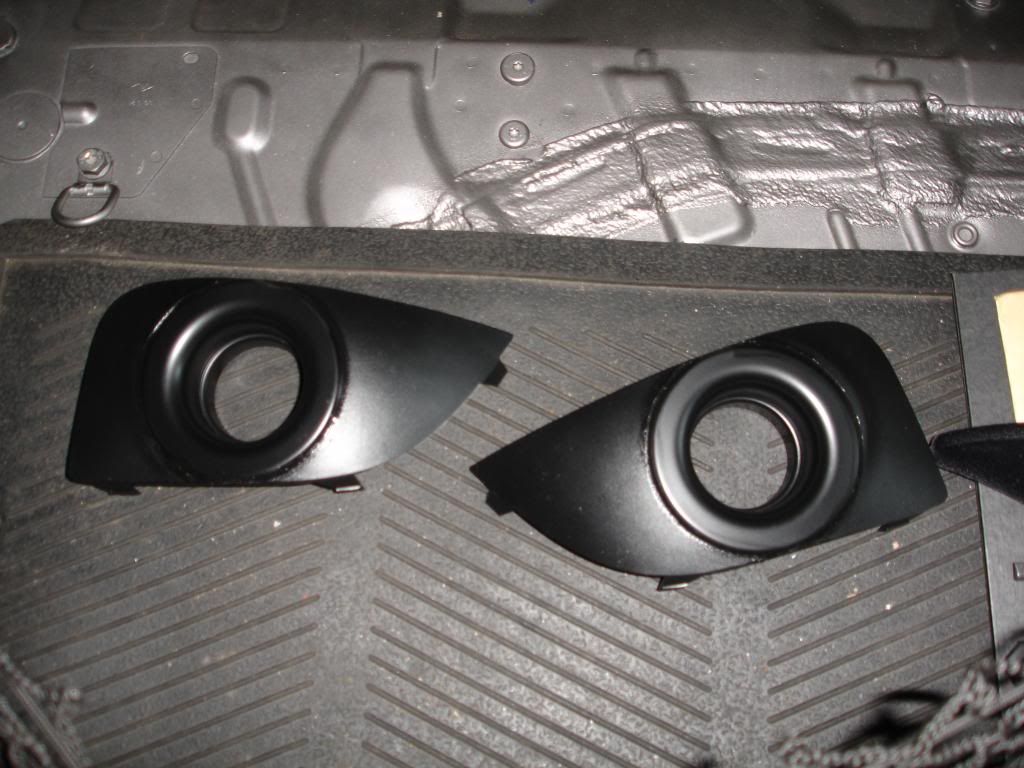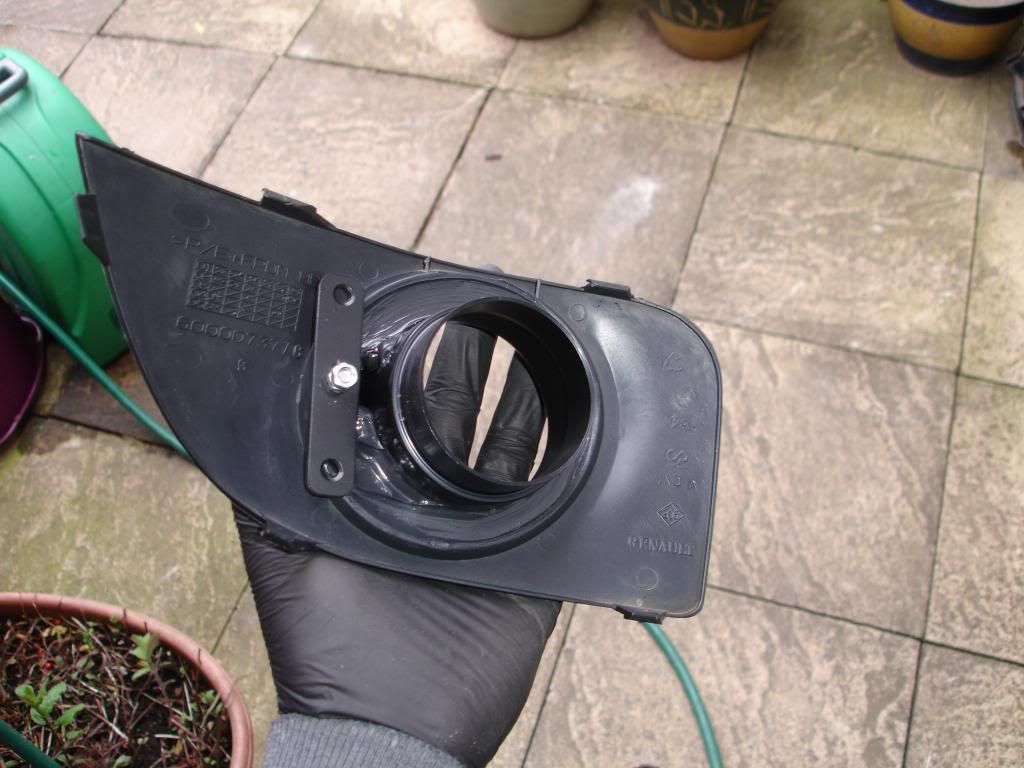 I have tidied all the wires up in the rear so the drivers side are all fed in between the panels and the passenger side is all nice and tidy inside some tubing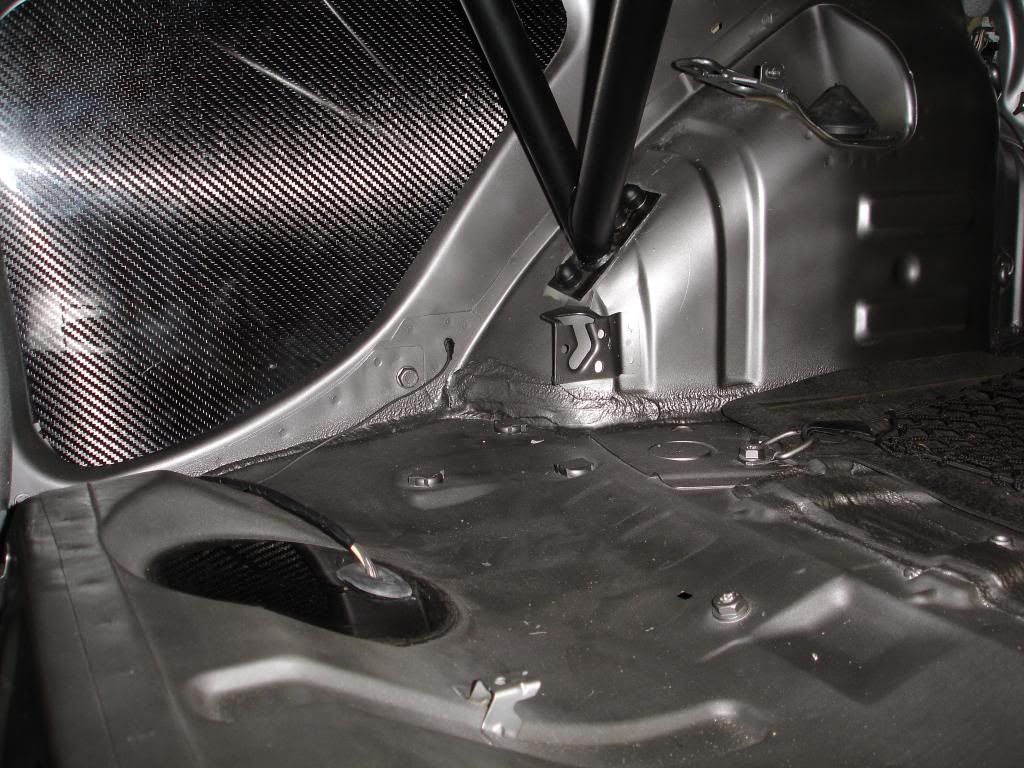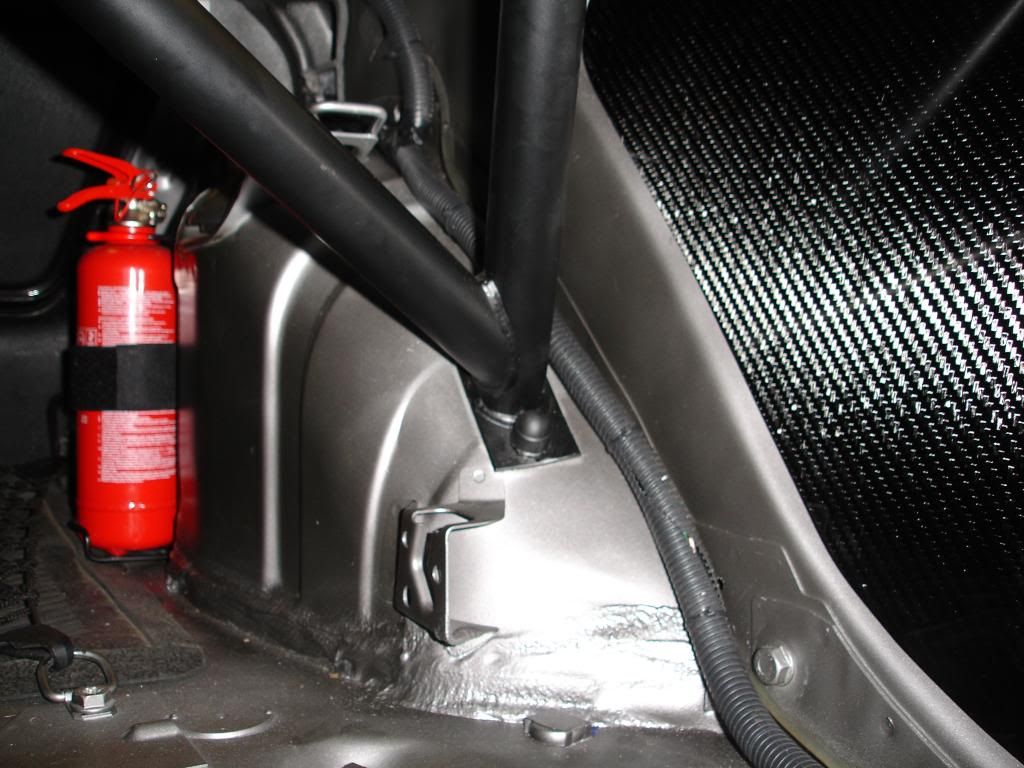 I decided to refresh the steering so I fitted new Genuine inner tie rods, Lemforder TRE and lower ball joints
Changed the engine oil and gearbox oil and the front calipers have had a refurb and colour has now changed to black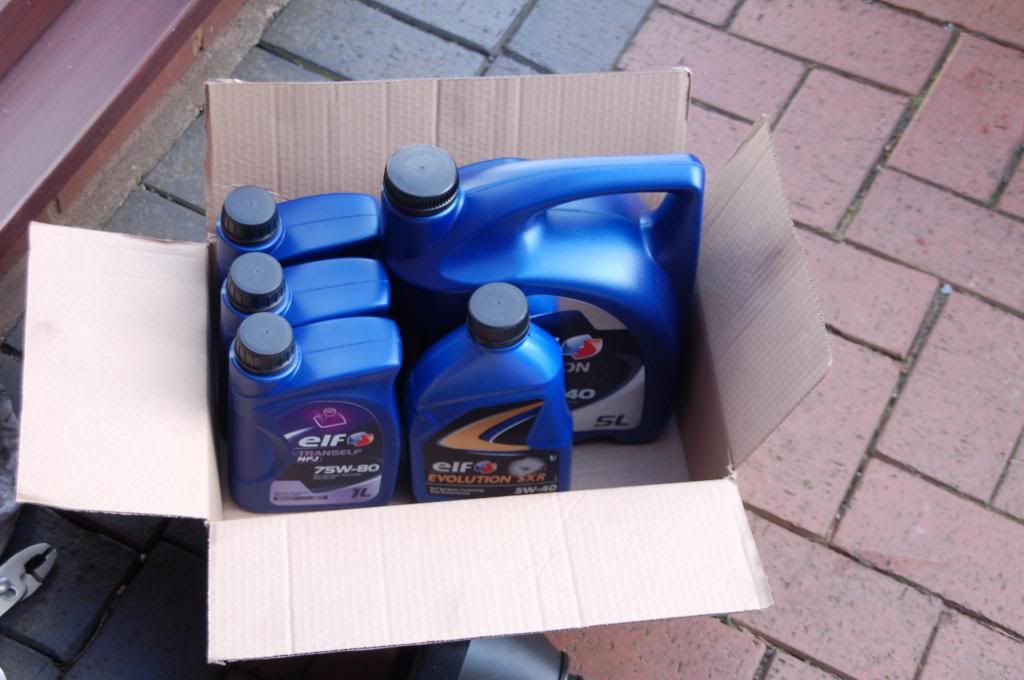 I got a ITG induction kit (you can never have too much carbon fibre)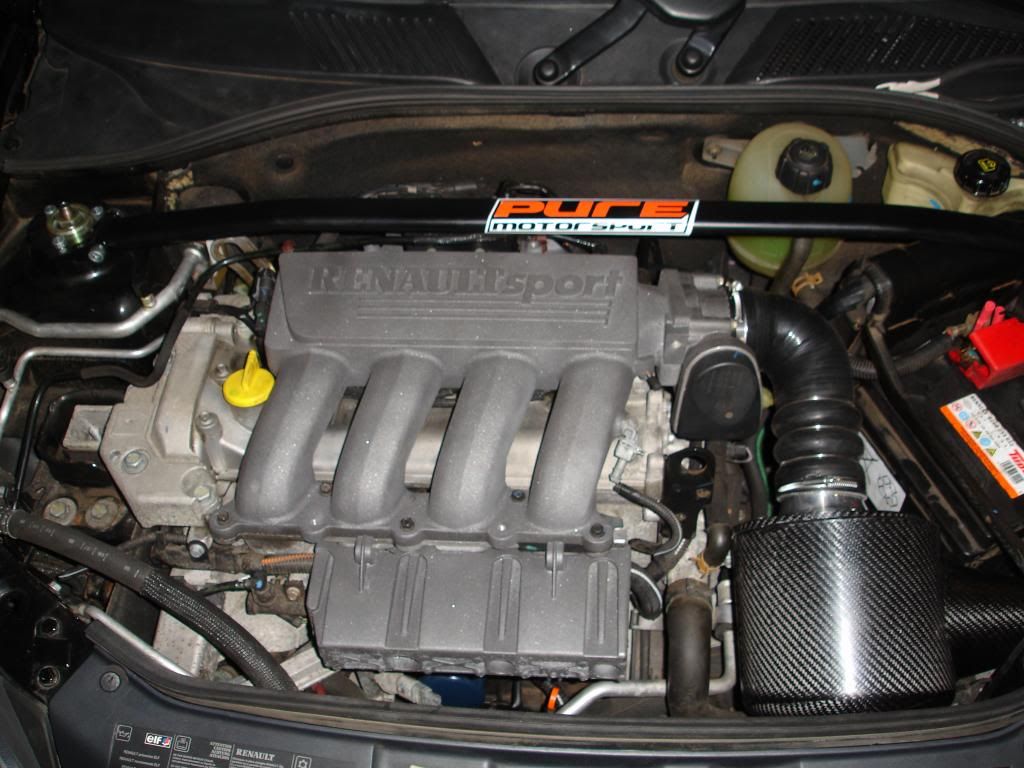 The car has also had a detail as I got a new DA and it needed sorting as I have put some scratches on it from building it over the winter, I also removed the rear badges and replaced it with a Renault sport gel overlay badge.
it was washed and clayed then had a good going over with some Meguires 105 and 205 with orange and white hexlogic pads it has totally transformed the car (I am pleased as it is the first time I have machine polished)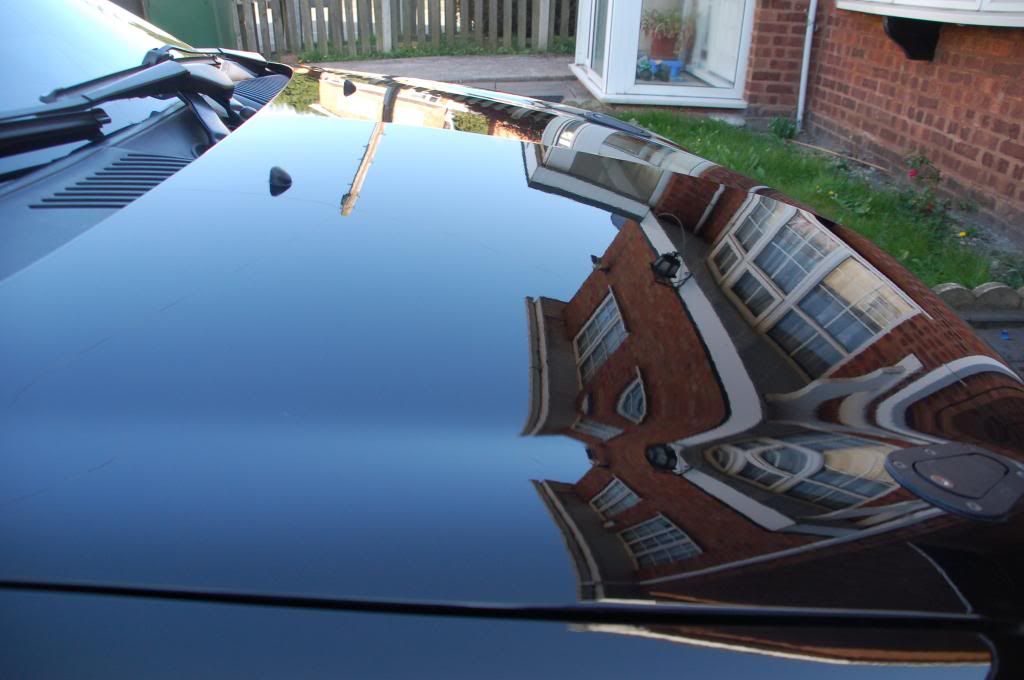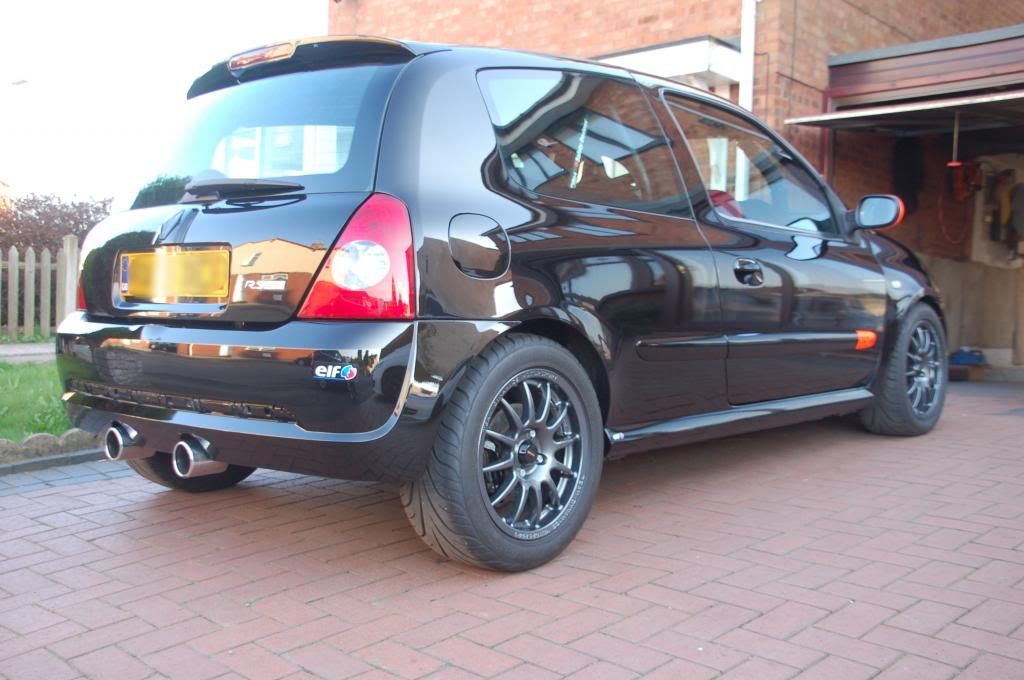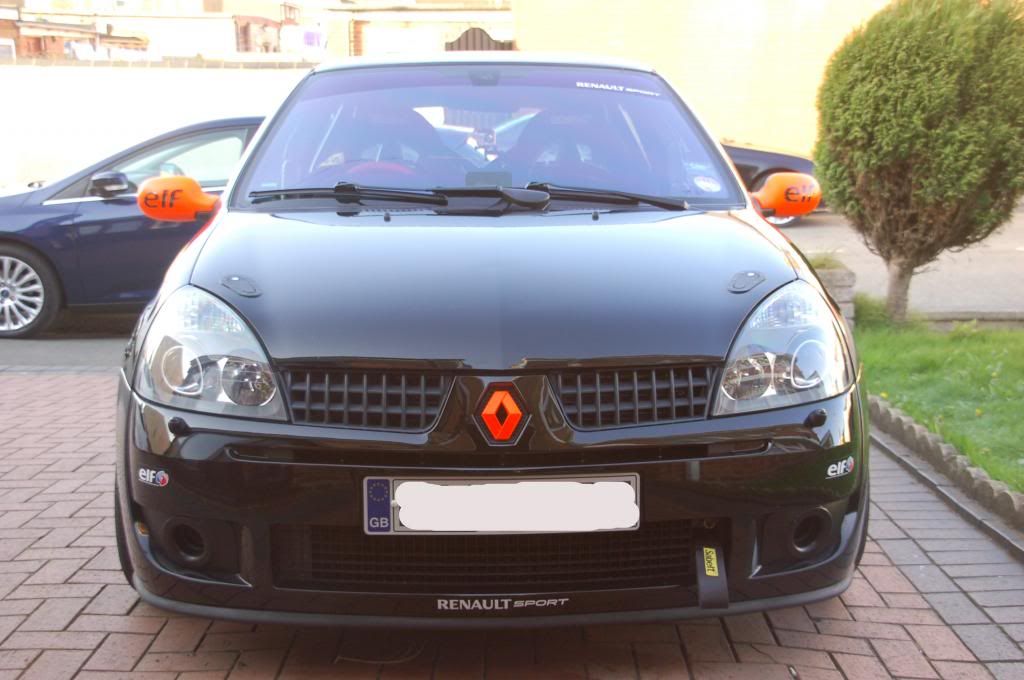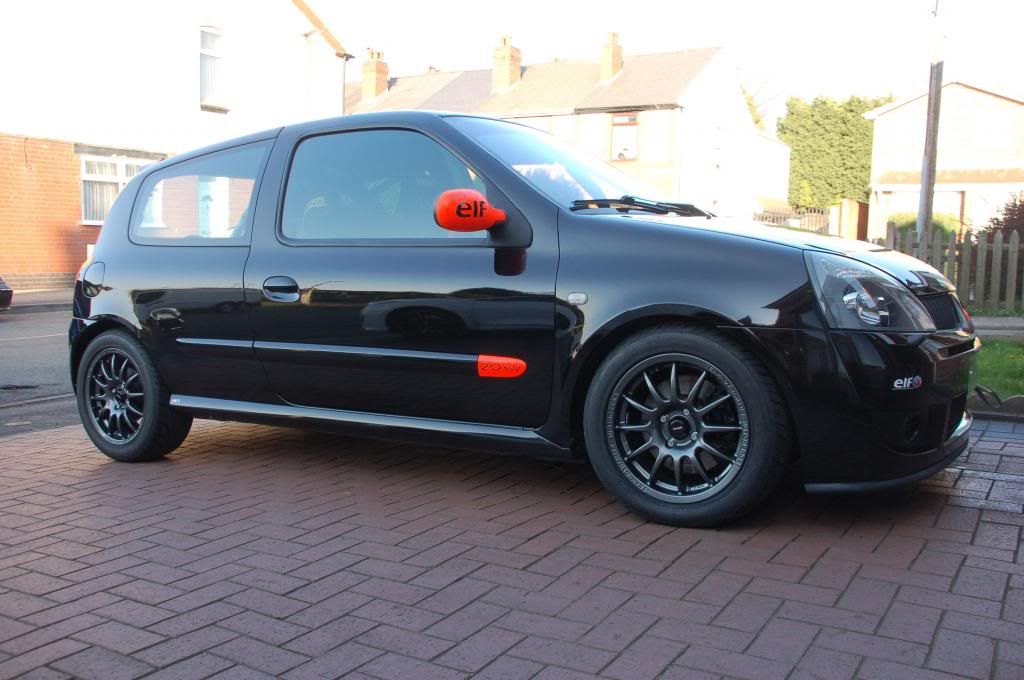 Decided to remover the rear wiper makes the back end look so much better, what a ba***rd to get off though.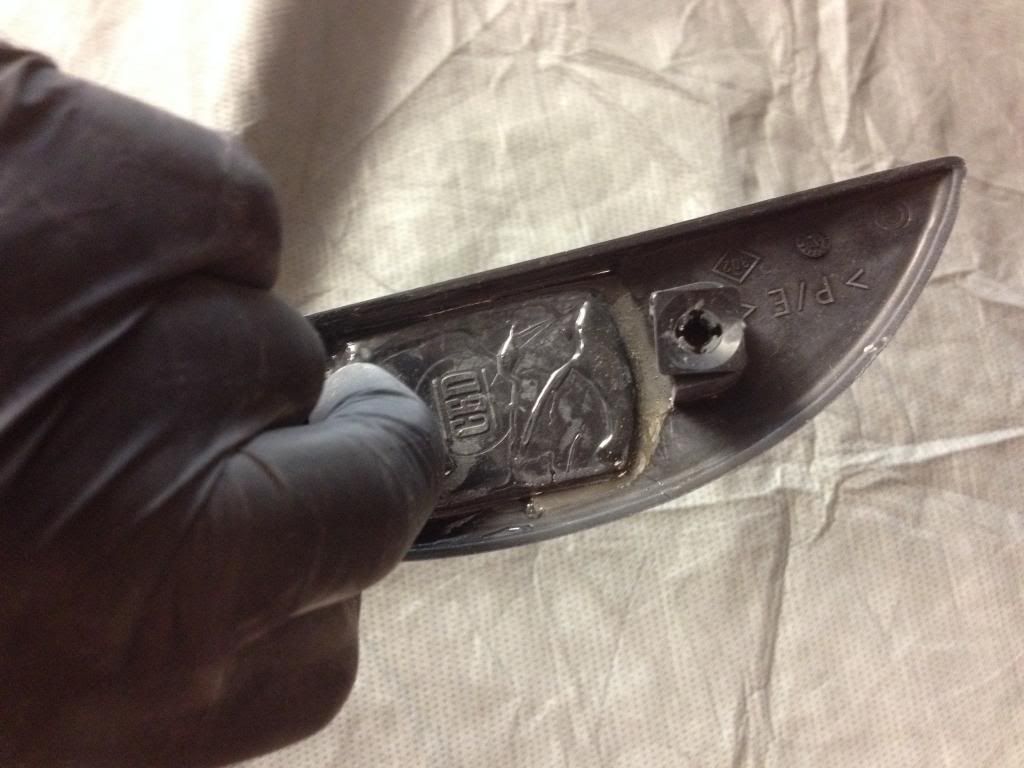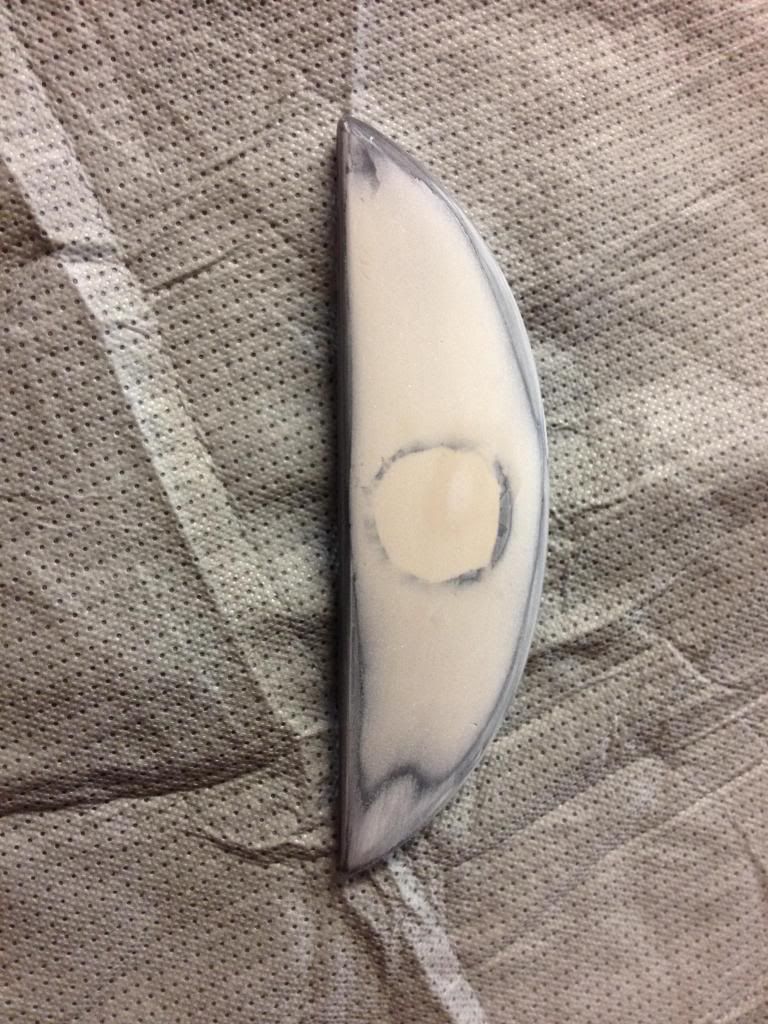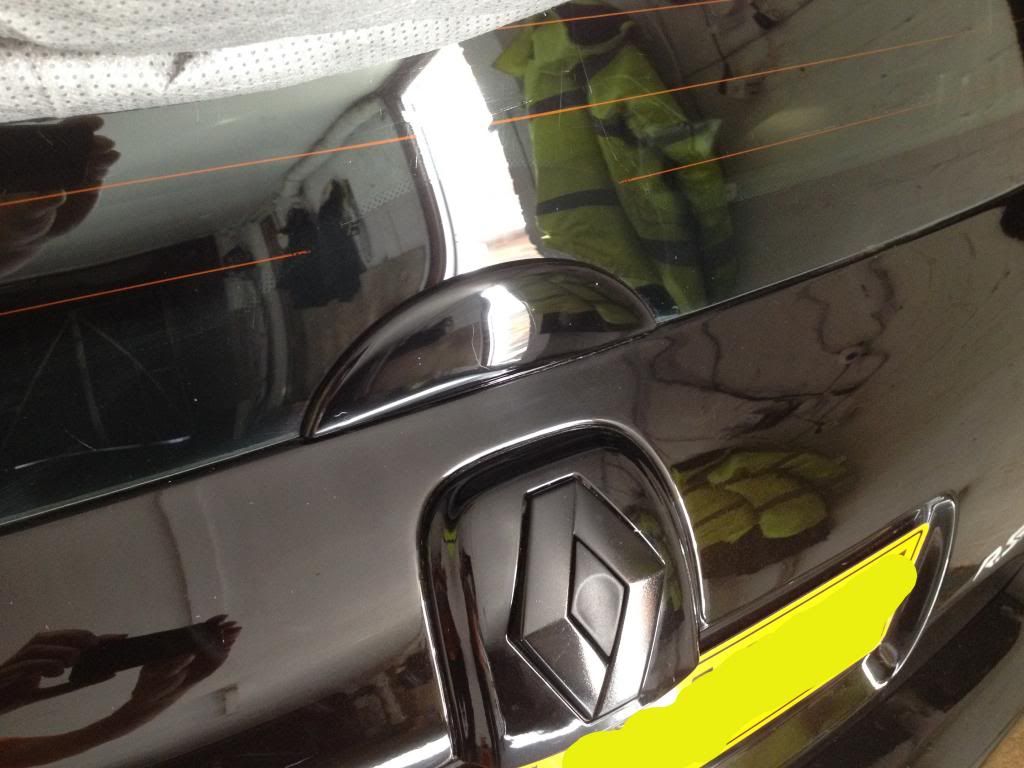 Fitted a whiteline ARB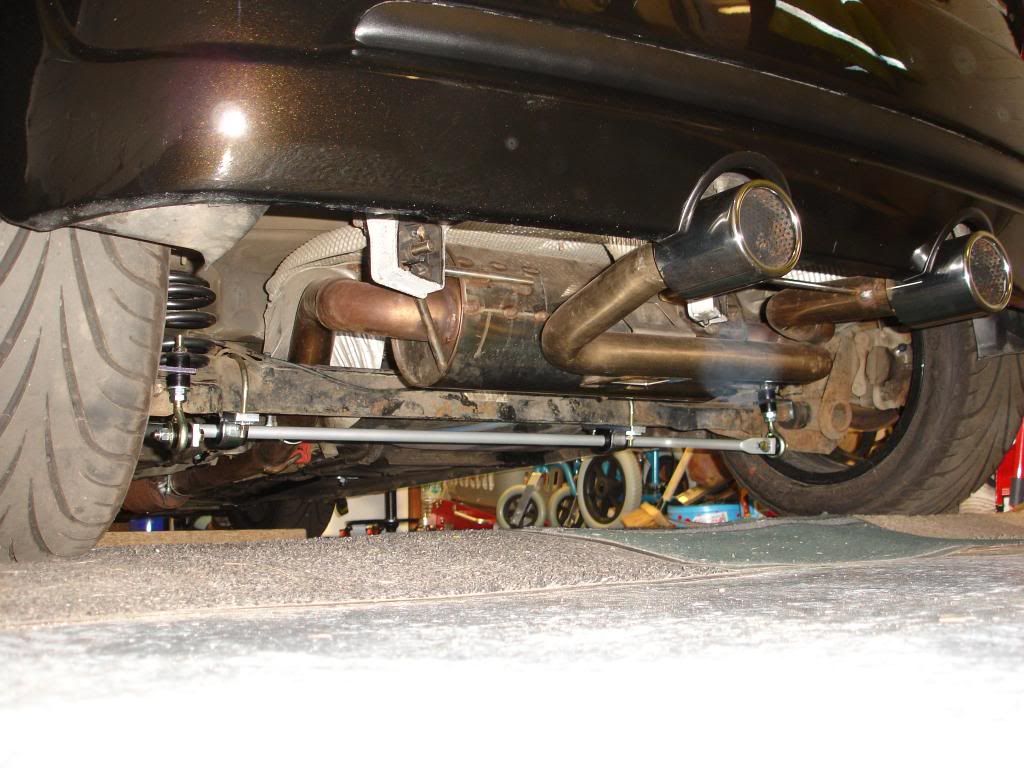 After using the car on track I found the common problem of wheel bolts working loose after each session, so to solve this I got a wheel stud conversion in high tensile steel studs, longer studs at the front to accommodate spacers.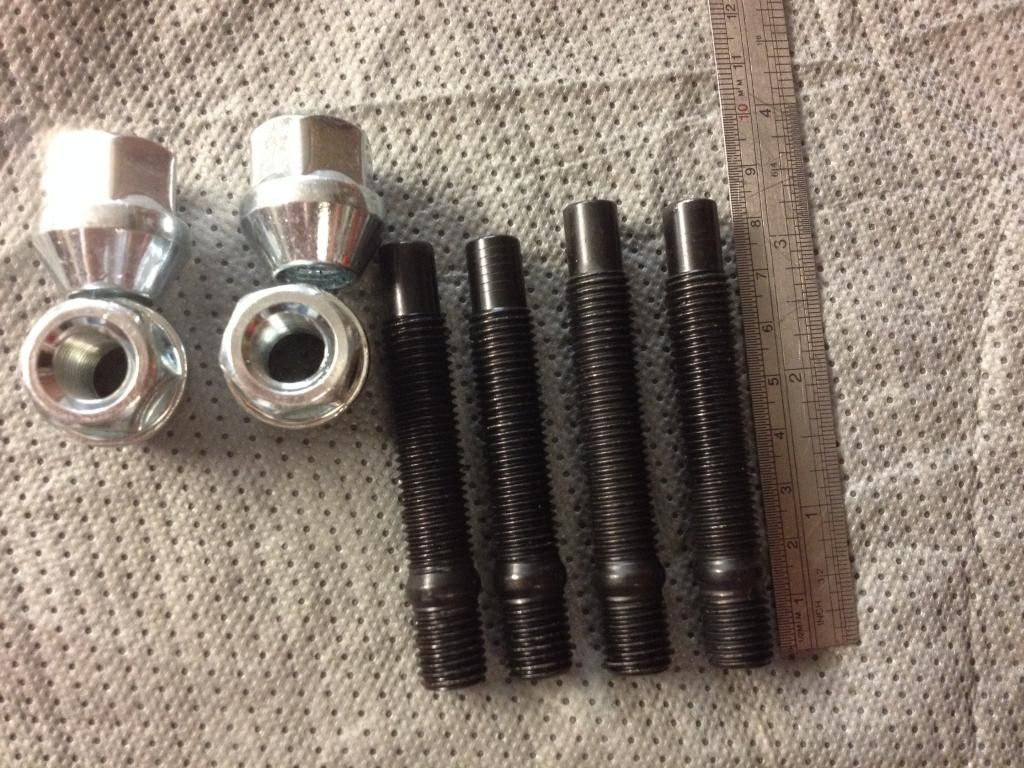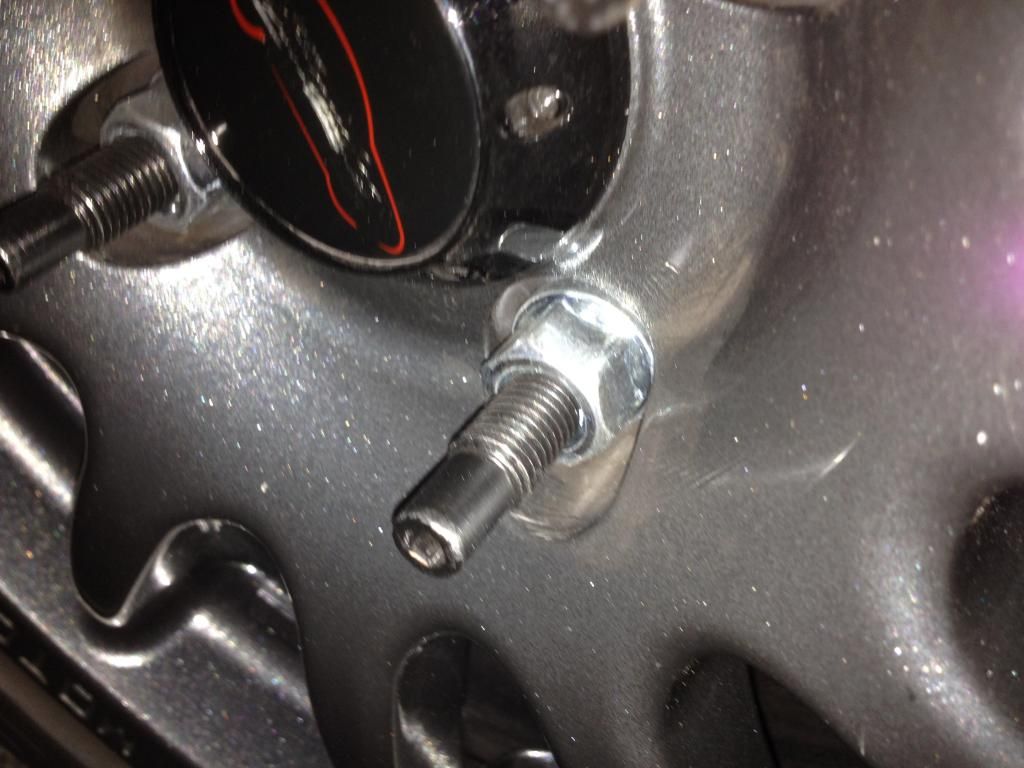 and a few pictures of it being used what it was build for.