Whats the chances that this 1:1 RS replica including the engine, running gear, ecu and the AWD system has been done with legit parts, i mean the 2.3 engines alone run for a decent amount. Even drift mode and everything is working on it. Its a 1:1 replica. My question is, he claims the base shell is a 1.0 zetec.. Isnt the chassis on our RS's different to accommodate the exhaust and drivetrain, i know for sure the routing on the exhaust is different?
Is this even possible on a basic model to retro fit the RS drivetrain etc (iv put pictures below)... Is this another VIN swapped genuine RS?? Its defo got the AWD system etc you can see it on one of the pictures. Could have been modified for it to fit. Still had alot done to it regardless... to buy most of this stuff would have cost a serious amount of money. Has to be swapped over for a stolen RS id assume....
Either way though id post it and get your opinions, very intresting.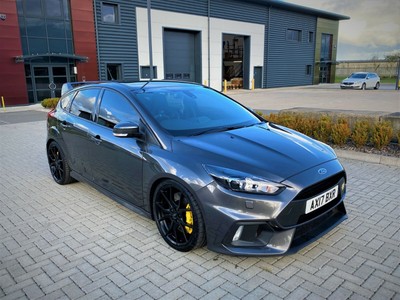 HERE IS MY 2017 FORD FOCUS MK3 RS REPLICA. THIS CAR WAS BUILT OVER A YEAR BY A LOCAL FORD BREAKERS USING GENUINE FORD PARTS TO BE A FULLY RUNNING MK3 RS. IMO THIS IS A BARGAIN AS YOU ARE LITERALLY GETTING A MK3 RS AT FRACTION OF THE PRICE.
UNDER RS:-
UNDER ST (NORMAL FOCUS ROUTING)-