Discussion Starter
·
#1
·
Just spent a week in the states with a 5.0l V8 Mustang Convertible and thought I would give you a review/feedback for anyone thinking of buying one.
First impressions were,
me it is big and low and you need a taxi to get to the end of the bonnet.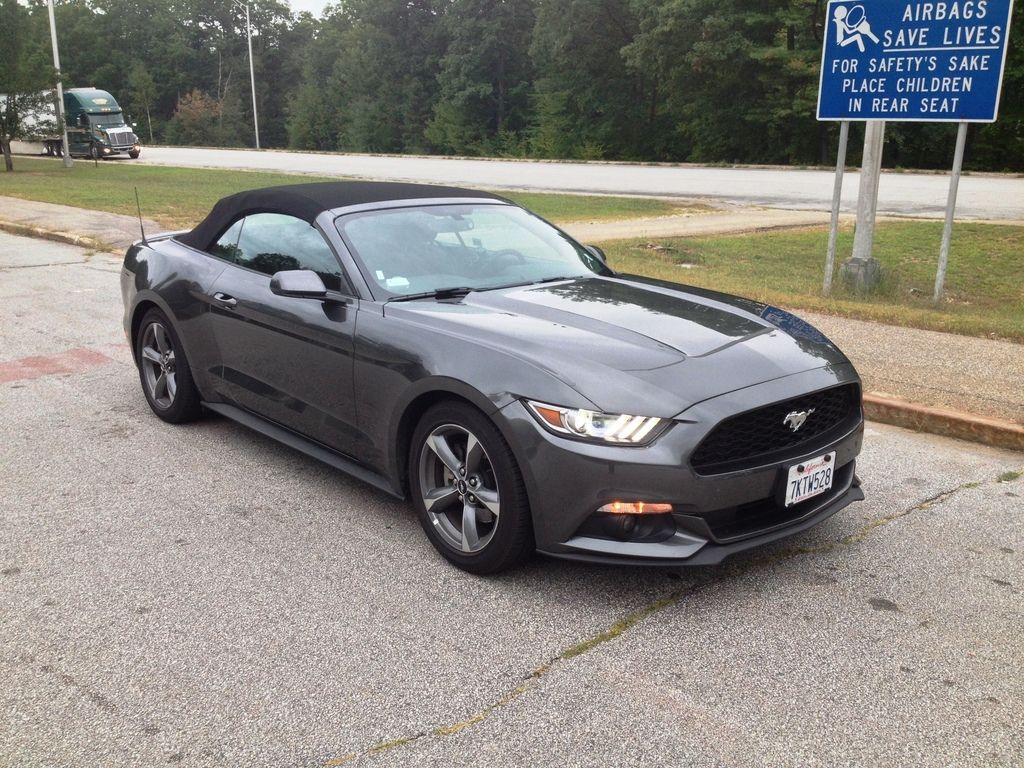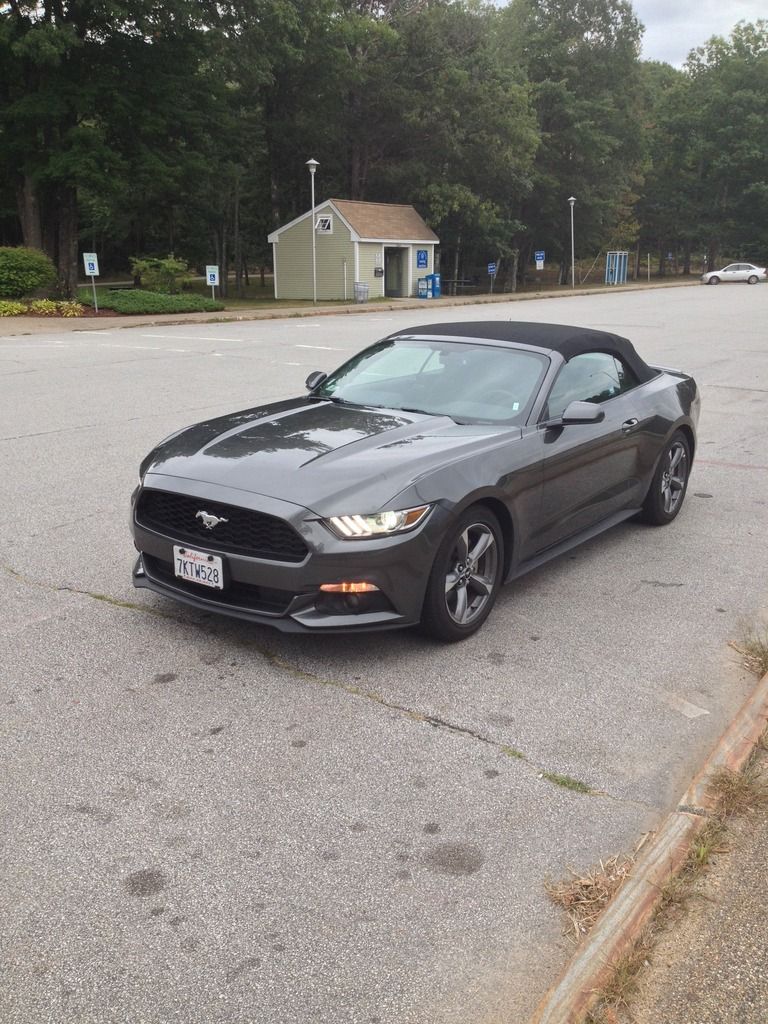 One thing you are guaranteed, is that you will get in the bad books with the wife telling you to behave yourself and act your age as you gun it for the noise of the V8 at every opportunity.
Throttle response in normal driving mode is good and gets better as it gets up the rev range, sport mode and track apps is a different matter.
Seating position is excellent as it has electric adjustable seats and you feel as if you sit in it rather than on them like some cars. Where I had the seat down low and back, the door is about in line with your shoulder, so that adds to the experience of being in it.
The dash is excellent with a large configurable display between the speedo and rev counter that you can have an all manner of gauges and 'track apps' that it tells you in red is for track only in red. The dash is made of what look liked and felt to me as real carbon fibre and not fake and the have done a trick thing with it where it is almost symetrical to make it easier/cheaper to produce right/left hand drive cars.
The centre console has the usual stereo air con etc and a large LCD display that uses the now standard FOIRD SYNC system (which I love in my Fiesta ST). The only difference I noted was the microsoft software logo that the british cars dont seem to have.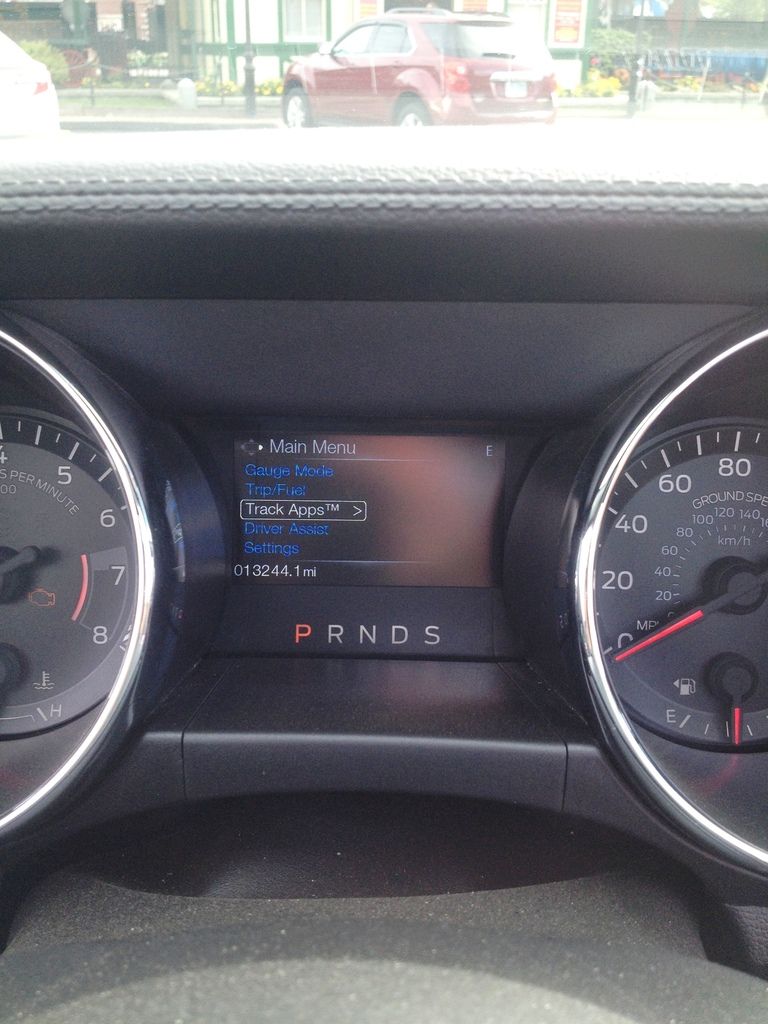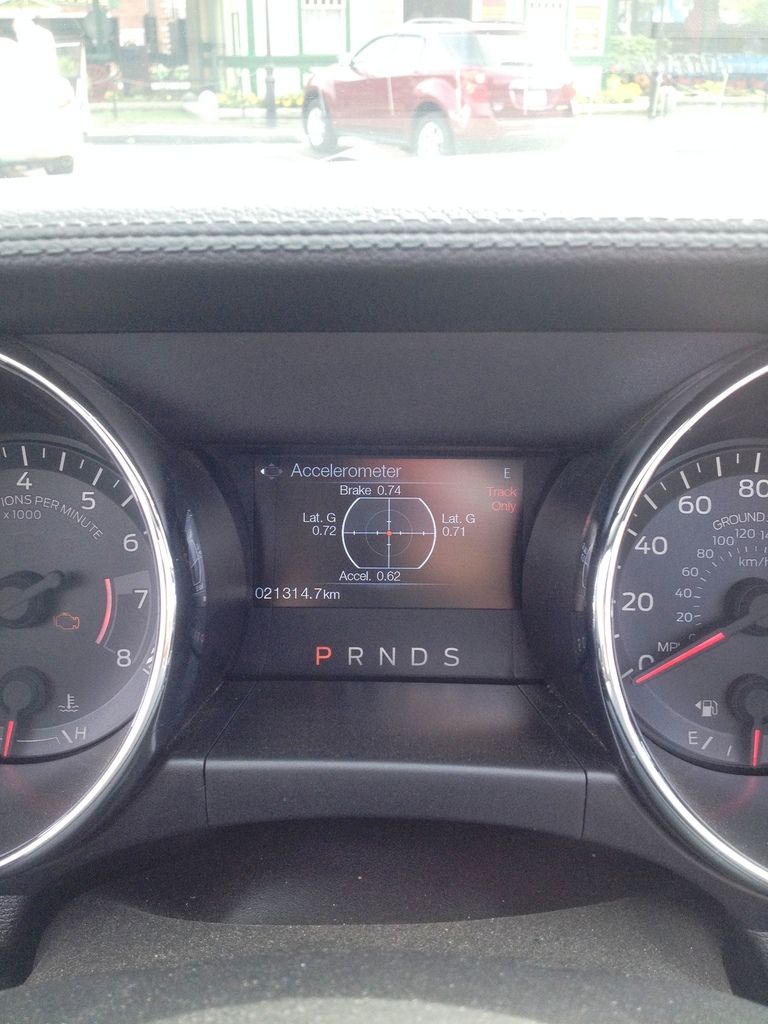 The driving experience, **** does it go once it gets wound up, but the low down torque just seems to make it so effortless. It is not as frantic and responsive as Focus RS, but if you want to peddle on it shifts.
It has flappy paddles each side of the steering wheel which you dont really use when driving normally. When you are cruising along at say 70 in 6th gear and plant the boot it drops 3 cogs and takes you by 100 mph instantly.
Sport mode and track apps is a completley different matter, where in normal drive mode if you gunned it up to 70 and lifted you foot off the loud peddle it would automatically jump up the gears to 6th. But in sport/track mode it doesnt it just stays at the revs and the gear you were in so you have the instant throttle response.
Best way to put this to the test is accelerate up to 100, set the speed on the cruise control, put the car into sport, brake down to about 30 mph and the hit the cruise control restore button on the steering wheel............... yee haa (wife told me to grow up).
After all that I average 23mpg over the week, including taking my cousins out for spirited runs around where we were staying and it cost $2.48 (about £1.70 a gallon/ 40p a litre to fill up).
As it was a soft top it was a lot louder than having a solid metal roof and that seem to double with the roof down.
The booy I would say is about the same height and depth as a sapph boot but about half the height of a focus one. But saying that it happily took our two suit cases.
Back seats (its best described as 2+2) and I would only put kids in the back as there is virtually no leg room.
Only a couple of gripes, there is not folding or automatic trim to cover where the the hood frame folds into the rear quarters and I thought this was a bit unsightly and giving it back.
All in all, a better driving position than a focus, not as sharp handling wise (top be expected as its a big heavy lump), not as responsive, but you dont need it was a big V8.
Would I have one, yes, in front of a MK3 focus RS as they are virtually the same cash, but they are not a B road screamer, more of an A road cruiser and that noise............
And it makes the wife smile on a sunny day, compared to an RS, when everyone wants to race you.